Report claims Iran supreme leader is head of business empire worth $95B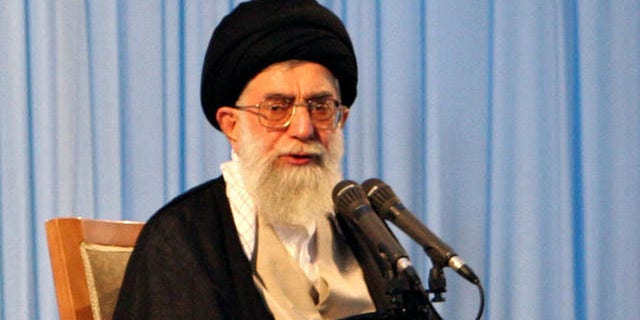 Ayatollah Ali Khamenei, the supreme leader of Iran, is also the head of a little-known business empire in the Islamic nation worth an estimated $95 billion.
According to Reuters, which published an investigation into Khamenei's business holdings Monday, the Setad organization holds a stake in every major sector of Iran's economy, including finance, oil, and telecommunications.
Setad was founded by the Ayatollah Khomeini shortly before his death in 1989. The original purpose of the organization, according to the report, was to manage and sell properties abandoned after the 1979 Islamic Revolution in Iran. The proceeds were supposed to be distributed to benefit the poor and veterans of Iran's long, costly war with Iraq, which last eight years and ended in 1988.
However, Setad today holds approximately $52 billion in real estate alone, according to the report, which also claims that many of those properties are taken under false pretenses, namely by claiming that the properties have been abandoned. As a result, according to Reuters, a disproportionate number of Setad's holdings have been confiscated from Shiite Muslims and other religious minorities, business people, and Iranians living abroad.
In recent years, the organization has bought stakes in other Iranian companies with the goal of creating a conglomerate to boost Iran's economy, which has been rocked by international sanctions in response to its nuclear program.
Reuters based their $95 billion estimation of Setad's value on an analysis of statements by Setad officials, data from the Tehran Stock Exchange and company websites, and information from the U.S. Treasury Department. If correct, the value of Setad would far outstrip that of Iran's 2012 oil exports ($67.4 billion according to the IMF) and implies that Khamenei holds not only political, military, and spiritual power over Iran, but economic power as well.
Officials at Setad as well as Iran's embassy to the United Arab Emirates have gone on record to call the Reuters investigation "not correct" and "scattered and disparate,"respectively, but have not specified their complaints.