Report: at least 17 killed in army ammunitions depot fire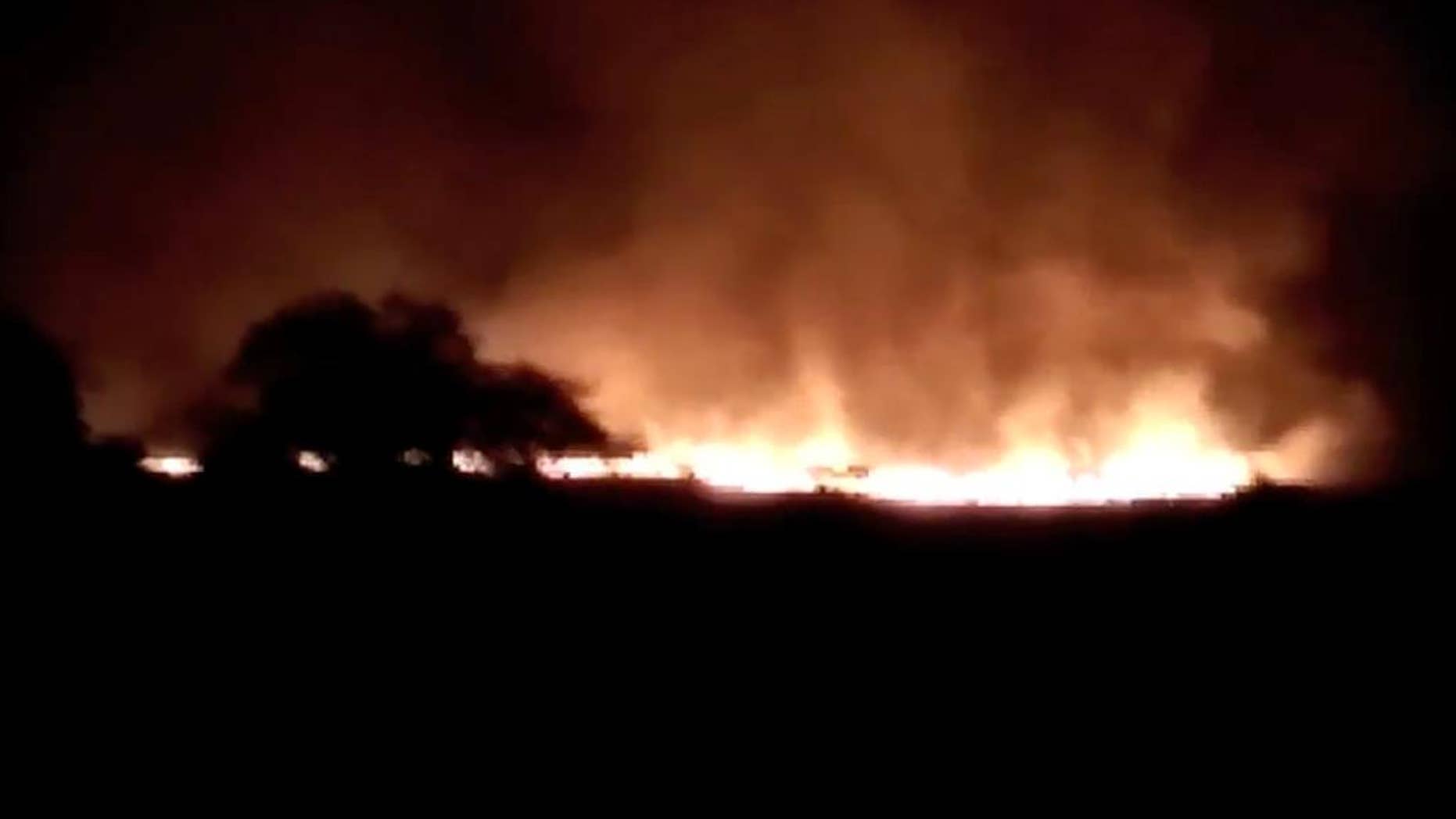 NEW DELHI – News reports say at least 17 army personnel have been killed in a fire in a massive ammunitions depot in western India.
Press Trust of India reports that the blaze started before dawn Tuesday. India's defense ministry confirmed that a blaze had broken out at the depot but gave no other details.
Some 20 others have been reported injured in the fire.
The Pulgaon ammunition depot is one of India's largest and is located in Maharastra state's Wardha district. No other details were immediately available.