Report: 42 Christian churches attacked in Egypt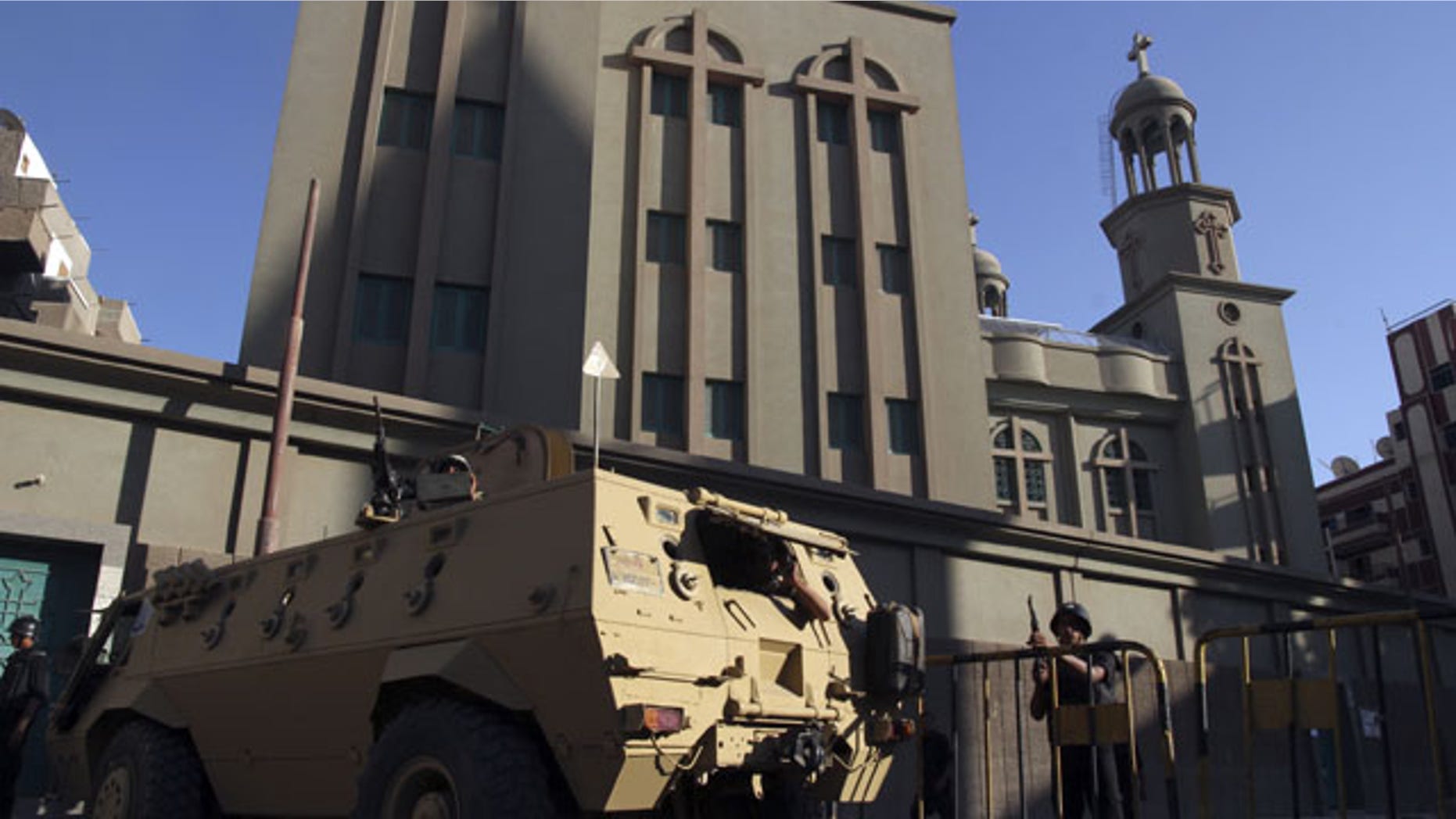 An international human rights group has chronicled attacks on 42 churches, dozens of Christian institutions and schools as well as homes and business owned by Christians amid an intimidation campaign believed to be waged by supporters of ousted Islamist President Mohamed Morsi.
In a new report, New York-based Human Rights Watch said Thursday that authorities are "largely absent or failed to intervene" when churches or properties come under attack. The campaign picked up on Aug. 14 when police violently cleared two protest camps set up by the deposed president's supporters in Cairo. The crackdown sparked nationwide violence that left hundreds dead and thousands injured.
The group said that most of the anti-Christian attacks were concentrated in southern Egypt. At least three Christians and one Muslim were killed as a result.
As a result of the attacks, one Christian church in Egypt canceled Mass for the first time in 1,600 years on Sunday.
"We did not hold prayers in the monastery on Sunday for the first time in 1,600 years," Selwanes Lotfy, the priest of the Virgin Mary and Priest Ibram Monastery in Degla, told the al-Masry al-Youm, according to The Times of Israel.
Lofty said Morsi supporters targeted the monastery – which includes three churches and an archaeological site – in a recent attack.
"One of the extremists wrote on the monastery's wall, 'donate [this] to the martyrs' mosque,'" Lofty added.
Christians make up 10 percent of Egypt's 90 million population and have long suffered from discrimination and violence.
Dozens of Coptic Christian churches and businesses in Egypt have been attacked by Islamists in the past week, after government forces cleared two pro-Morsi protest camps in Cairo.
The Associated Press contributed to this report.