Refugees continue to cross from US to Canada in unprecedented numbers
People seeking asylum are leaving America for Canada in unprecedented numbers. They pour in from around the globe. Some have been in the United States for just days or weeks. Others for years.
"Most of the people want to come to Canada to become Canadian citizens," said Enrique Gasse, a constable with the Royal Canadian Mounted Police (RCMP.)
More than 13,000 have crossed illegally this year, according to Canadian government data. That's more than five times the number intercepted by the RCMP in 2016.
The summer surge was dramatic, particularly in Quebec, where authorities set up a temporary camp near the border. In Montreal, officials briefly converted the former Olympic Stadium into a shelter.
NO GUARANTEE OF RESIDENCE FOR MIGRANTS FLEEING US FOR CANADA
More than 5,700 asylum seekers crossed illegally in August alone, avoiding checkpoints and the risk of being sent back to America. Most simply walk in, crossing where a rural dead end in New York meets the Canadian border.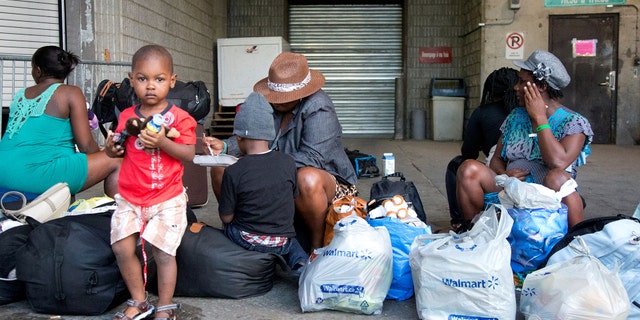 "We are living a lot of uncertainty about immigration reform in the U.S. What's going to happen with DACA or what's going to happen also with a calls for even a smaller intake of refugees and a move towards a points system in the U.S." explains Professor Mireille Paquet, currently serving as a postdoctoral fellow at Harvard University's Weatherhead Center for International Affairs. "Whether that's going to happen or not, I think there's a lot of uncertainty for populations."
Advocates say it's the contrast between the Trump administration's hardline stance on immigration vs. the welcoming image projected by Canadian Prime Minister Justin Trudeau that drives many migrants to Canada – though the country does warn there is no guarantee that status will be granted.
PM TRUDEAU SAYS CANADA WILL TAKE REFUGEES
"The government has been accused of misleading migrants and telling them that things would be easier than they might sound," said immigration lawyer Guillaume Cliche-Rivard.
Still, he said, many migrants have few options.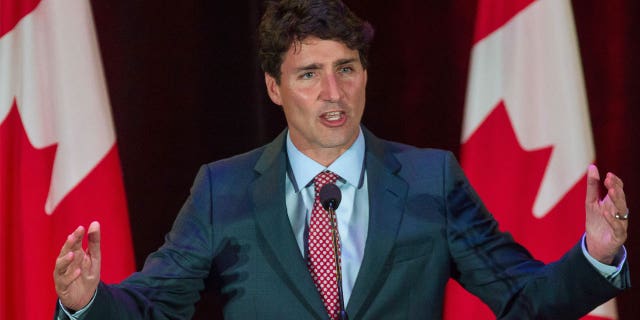 "When we compare what's going on in the states, even though there is uncertainty about Canada, the uncertainty is still less than what they might be facing in the states," he said. "When you have a lose-lose situation, you may choose the one that you're less losing."
Outside a YMCA in Montreal where migrants are housed, it's a melting pot of cultures. Families from Syria gather alongside men from Haiti and Africa. All await hearings to determine their fate.
Many stopped in America first but believe their best shot at refuge lies in Canada.
One man told us he fled his home country after his life was threatened for opposing the practice of female genital mutilation.
"My hope for the future is to seek a better life," he said. "A better future. A place where I can be free."
Trudeau is slated to visit Washington next week but the official focus of his meeting with President Trump is expected to be on international security and trade as NAFTA negotiations continue.