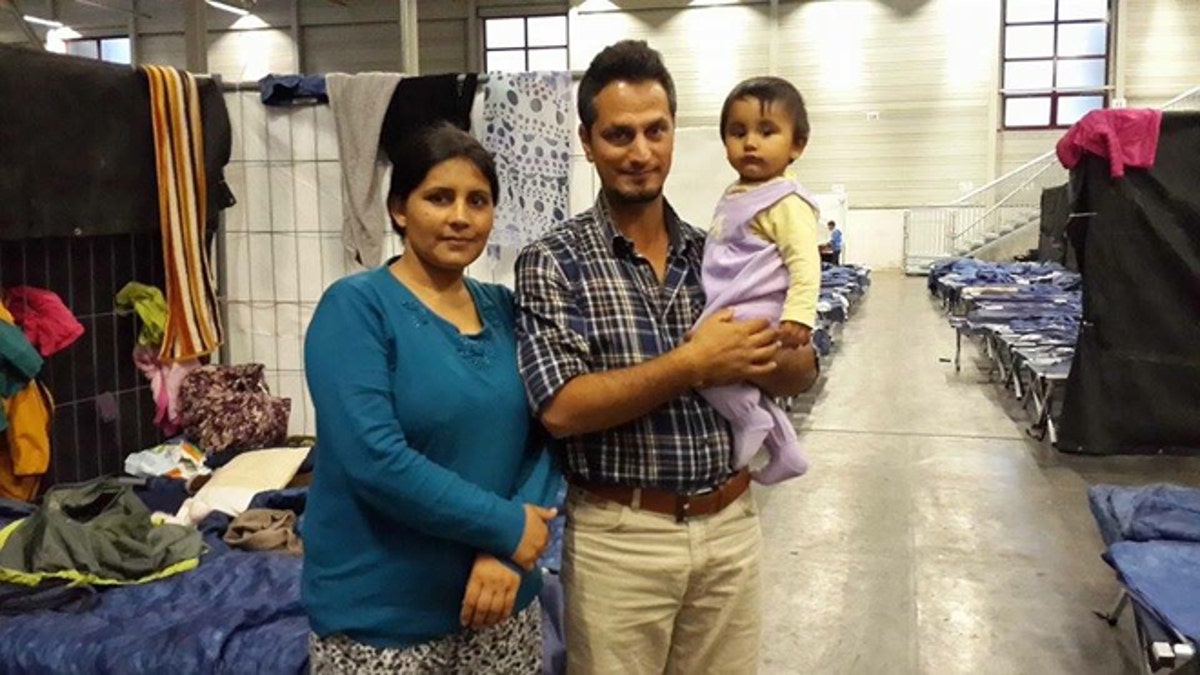 An Afghan who served alongside U.S. Marines, then sought refuge in Germany after being denied safe haven in America, told FoxNews.com he fears being sent back to his homeland where the resurgent Taliban has vowed to kill him.
Sami Kazikhani served U.S. troops as a translator during the war in Afghanistan, but was outed as a "collaborator" in a dramatic incident after most American troops pulled out of the region. FoxNews.com wrote in November of the incident that sent the 32-year-old, his wife and kids fleeing for their lives and riding the human wave of refugees to Germany.
Kazikhani, wife Yasmiin and infant daughter Roxanna have been living in camps for more than a year, fearful of being outed once again by fellow refugees, and steadily losing hope that their application for a U.S. visa will be approved. Now they have been told Afghanistan is "stable," and thousands of refugees from the war-torn country will soon be sent back.
"The German politicians are saying that Afghanistan is now a safe country," Kazikhani told FoxNews.com by phone from his location, which is being withheld for his safety. "We're really nervous for what is happening here. We are living in uncertainty and we also fear what will happen next."
German Interior Minister Thomas de Maiziere recently said that "people who come from Afghanistan cannot expect that they will be able to stay," and the government regularly emphasizes that fewer than half of Afghans' asylum applications are granted.
For Kazikhani, there can be no safe return home. It was approximately two years ago that, while still secretly working as a translator for U.S. forces, Kazikhani and his then-fiancee traveled to her family's home in north central Afghanistan to attend the wedding of her brother. An Afghan Army soldier outed him to everyone in attendance as a traitor for working with coalition forces.
Yasmiin Kazikhani's frightened parents sought the advice of the local elders, many of whom were loyal to the Taliban. Their solution: Call off the wedding, and have Kazikhani killed.
The couple learned of the ruling and rushed their own marriage at a relative's home with a handful of witnesses, then embarked on an intercontinental odyssey they had hoped would bring them to America, but now could take them back to where it started.
Kazikhani's application for a special U.S. visa given to military translators was already in the pipeline, but there was no longer time to wait for approval in Afghanistan. They fled to Turkey, where Roxanna was born in a refugee camp. Then, after a year, made their way to Greece, through Macedonia and Serbia and eventually Germany. They were among more than a million refugees from war-torn and impoverished Middle Eastern and African nations hoping for a better life in Europe.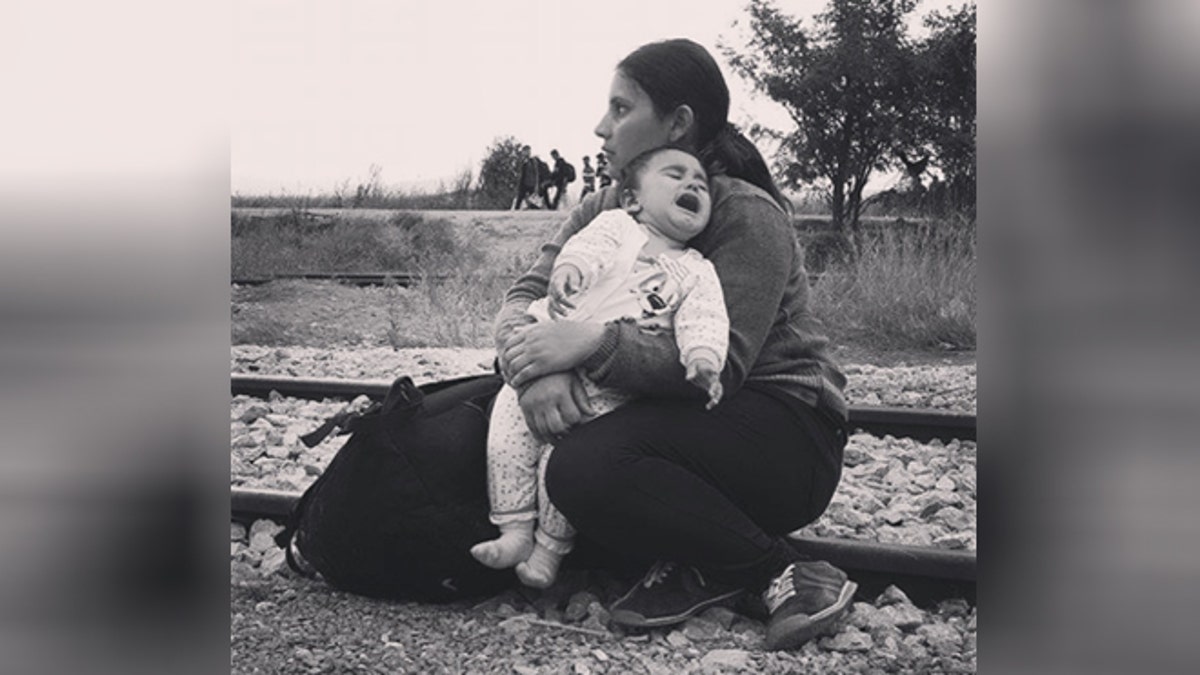 Kazikhani, who slept with his family under railroad trestles, in abandoned buildings and in dangerous camps where he felt the suspicious stares of his own countrymen, believed he had something the others didn't: A ticket to America.
He only recently learned that his application under the U.S. State Department's Special Immigrant Visa (SIV) program has been denied. He helped U.S. service members, and risked his life doing it. He just didn't serve as a translator for the required 12 months – in part because he was unmasked while still working for Uncle Sam.
"So there's no chance for us to come to America," he said bitterly. "I put my life at risk and at the end; I don't qualify for a stupid reason. Now my family could be put in danger again."
Kazikhani is not alone. A majority of SIV visa applicants will likely be denied. During a yearly mark-up of the National Defense Authorization Act by the House Armed Services Committee last month which included language extending the Afghan Allies Protection Act through 2017, yet modifying it in a way that makes tens of thousands of translators and their family members ineligible to come to the U.S.
"This bill is awful," said Matt Zeller, a former U.S. Army Intelligence officer who fought to bring to the U.S. a translator who saved his life in Afghanistan and started an organization called No One Left Behind to help others with SIV visas. "It does not authorize any new visas."
Zeller says that only 3,500 current visas will be allotted, leaving another 10,500 applicants and their families in the lurch. Proving eligibility will be much more difficult, he said.
"The new law requires that they get testimony from some who saw them on military base for work, but understand, it's been at least three years and many troops have returned home," he said, "How are these translators going to find someone to vouch for them?"
"Many of these people have been excommunicated by their societies. I understand the need to bring in refugees, but these people who risked everything to defend our country…these are the people we need to be helping."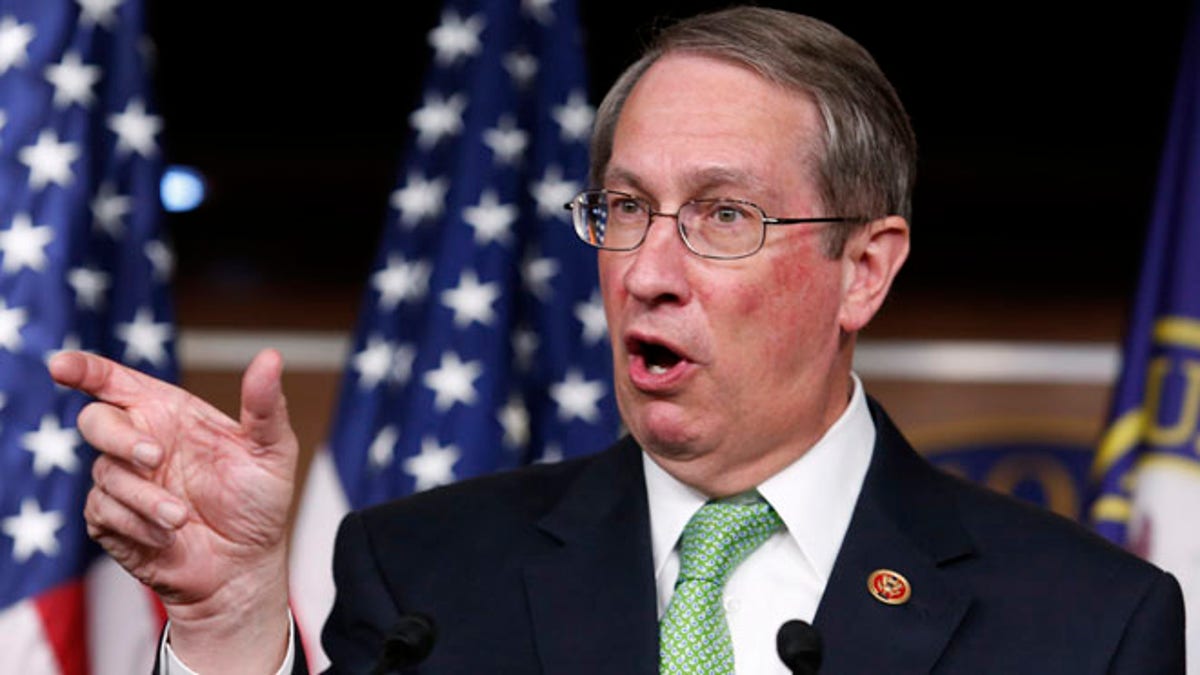 House Judiciary Committee Chairman Bob Goodlatte, R-Va., who was consulted on the visa provisions, told FoxNews.com in a statement that the changes were necessary.
"I have long supported reauthorizing the program that gives immigration relief to those Afghan nationals who publicly put their lives on the line as interpreters and translators for the U.S. in war zones,' he said. " In fact, in the 110th Congress, I successfully added an amendment to legislation, which was later signed into law, that extended immigration relief to Iraqi nationals who publicly served the U.S. as government contract translators. Having said that, there must be reasonable limits on these programs. "
Zeller said translators and their families who have been abandoned by the U.S. have been sentenced to a life on the run, and as Kazikhani is learning, the options are dwindling.
"If they learn that there is no real safe way for them, they will flee to Europe or elsewhere like so many others have already done," Zeller said.