Refugee hitches ride in trunk of UK couple's car on return trip from vacation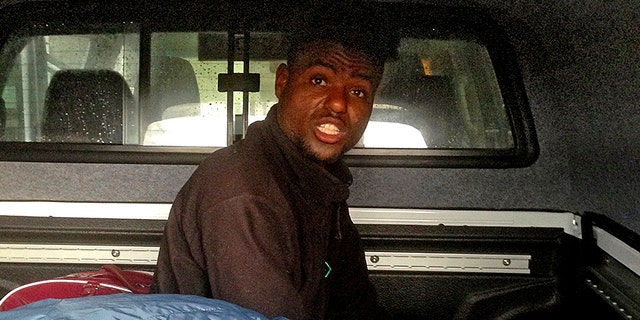 A UK couple brought back more than souvenirs from their vacation in France when they found an Ethiopian refugee hiding in the trunk of their car.
Paul Edmunds, 59, of Caersws, Wales, was unpacking his car after a four-day trip to France when he noticed the migrant's sneakers poking out from behind his luggage, according to U.K. newspaper, The Sun. He then saw the legs of the 22-year-old before looking eye-to-eye with the stowaway.
"When I saw a face I asked, 'Where do you come from, Calais," Paul said in an interview with the newspaper. "He didn't speak English but was able to ask if he was in England. I said, 'Yes — well Wales actually,' and he made a prayer sign and smiled."
Edmunds said that he asked the young man where he was from a second time and that he responded by saying that he was from Africa.
"He had a phone and was trying to contact someone here," Edmunds said. "I've never seen my wife's mouth open so wide as when she saw him step out of the [trunk]."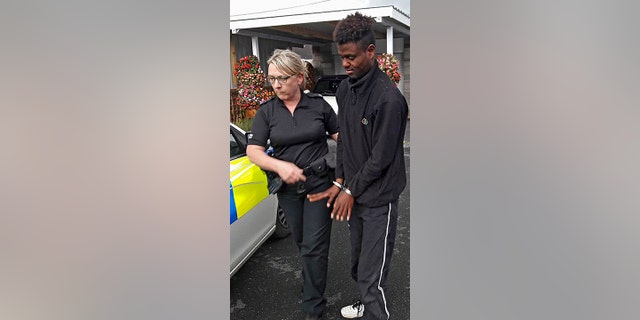 Paul called the police and gave the migrant some water and chocolate while they waited for officers to arrive. The refugee was then arrested and handed over to U.K. immigration officials.
Edmunds, his wife Janet and two of their friends had been on a road trip in France and had stopped for an hour in Calais before boarding the Eurotunnel [train] Shuttle back to Wales.
"The three others went for a coffee while I had a nap in the vehicle. He could have jumped in while I was asleep," he said.
Edmunds and his traveling companions then drove nearly five hours from the English coastal town of Folkstone to their home back in Wales — stopping only twice for gas and a bathroom break. They were completely unaware of their extra passenger.
The French coastal town of Calais has dealt with a large number of migrants and refugees since 1999. The migrants make the city their last stop before seeking refuge in the United Kingdom, usually attempting to cross the English Channel by hopping on trucks, trains, ferries, and cars.
Calais reached a boiling point during the most recent refugee crisis in 2015-2016 when thousands of migrants set up encampments known as the Calais Jungle on the outskirts of town. More than 6,000 migrants were forced out of the encampments in October 2016 after the population of the camp went through rapid growth.