Red double-decker buses make a comeback in Iraq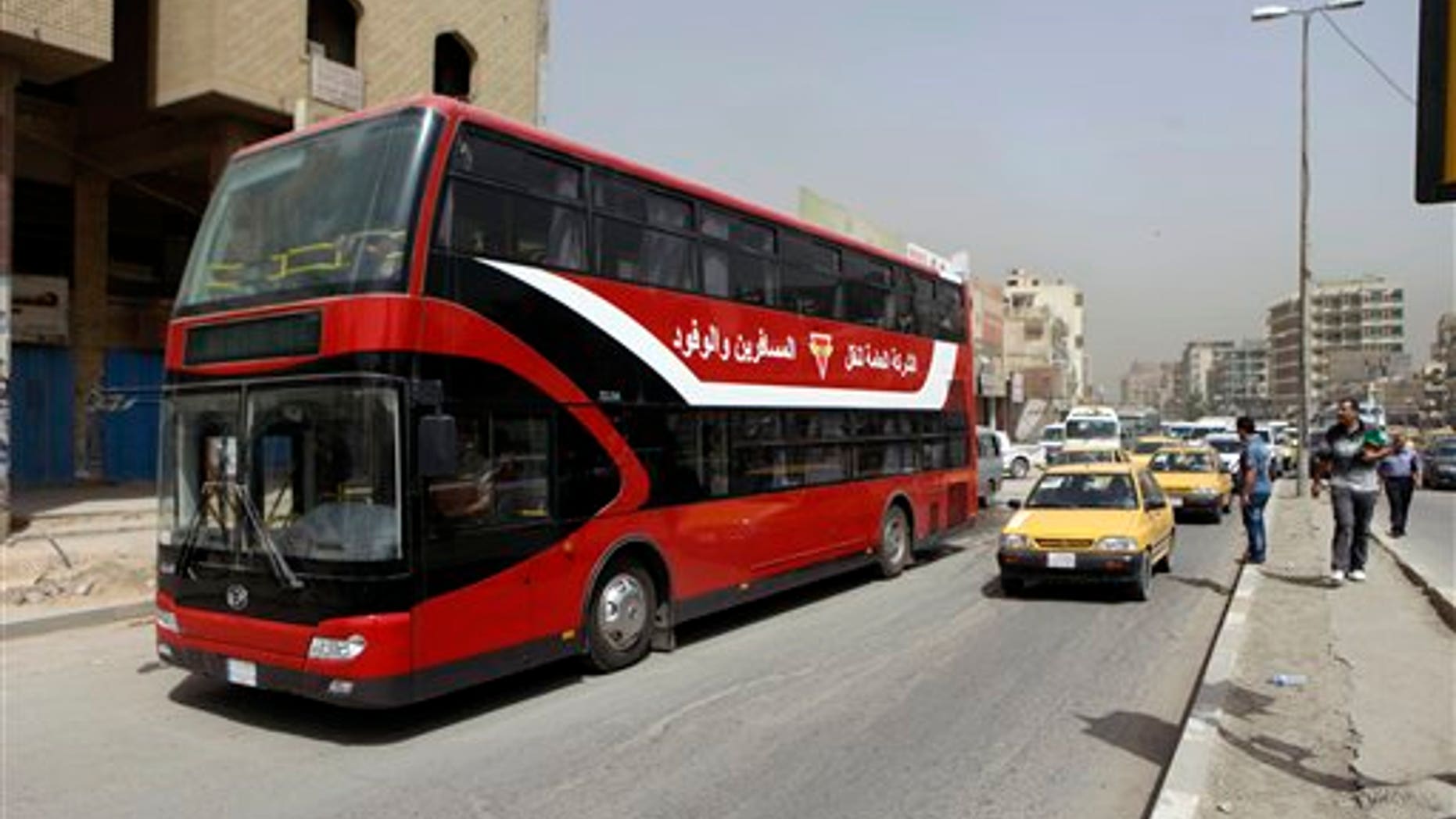 BAGHDAD – Iraqis welcomed the return of red double-decker buses to Baghdad's streets this week, a colorful sign that the country is moving toward normalcy after a decade of war and sectarian violence.
Once a distinctive feature of the capital, the red buses with long white and black stripes disappeared from the streets after the 2003 U.S.-led invasion, and the looting and chaos that followed. Most of the old buses were either stolen or broke down.
Iraq recently bought 60 new double-decker buses from the Jordan-based manufacturer Elba House, said Hadif Omran, an official in a state-run transportation company.
For Baghdad's stressed residents, the buses brought back memories of a less turbulent time.
"When I took the bus today, I felt that dear memories about Baghdad have come to reality," Mustafa Qassim, 55, a government employee, said Wednesday. "A nice part of Baghdad has been restored today."
Qassim said it took him about 45 minutes to reach his office through the traffic-choked streets of downtown Baghdad, but he didn't mind because he rode in air-conditioned comfort. "I enjoyed every minute of the route," he said.
A bus ticket is 500 Iraqi dinars, or about 40 cents, a cheaper alternative to yellow taxis or dilapidated minibuses roaming the metropolis of more than 7 million people.
The buses are equipped with monitoring cameras, display screens and GPS systems, the Transportation Ministry said.