Red Cross staffer killed by polio patient in Afghanistan, officials say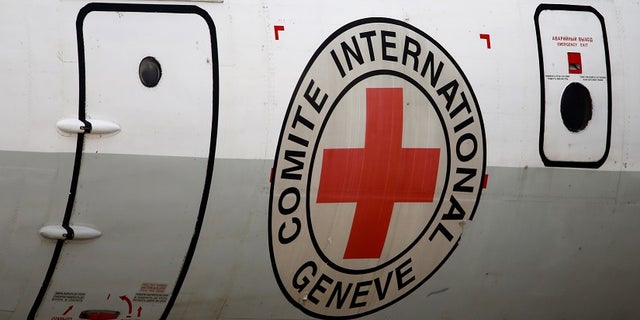 NEWYou can now listen to Fox News articles!

A Spanish Red Cross staffer who worked at a rehabilitation center in Afghanistan's northern Balkh province was shot and killed Monday by a patient she was teaching to walk.
Spanish national Lorena Enebral Perez, 38, a physiotherapist working with the International Committee of the Red Cross (ICRC), was described as "a skilled and caring physiotherapist who assisted patients, especially children," Monica Zanarelli, the head of the ICRC's delegation in Afghanistan, said.
Perez was shot and killed at the hospital in Mazar-i-Sharif, Afghanistan.
"Energetic and full of laughter, Lorena was the heart of our office. Today, our hearts are broken," Zanarelli added.
Lorena's work involved helping children, women and men who lost limbs or had other forms of disability learn how to walk and feed themselves again.
5 US TROOPS WOUNDED IN AFGHANISTAN SUICIDE ATTACK ON 9/11 ANNIVERSARY
"The violent fluctuations of life seem particularly cruel today," the statement said.
It was not immediately clear if Monday's attack was politically motivated or related to a personal dispute. No militant groups, including the Taliban or the Islamic State, immediately claimed responsibility for the attack.
Perez had been working in Afghanistan for more than year, The New York Times reported.
The suspect who reportedly shot her was Mohammed Nasim, 21, a polio patient, Gen. Abdul Razaq Qaderi, the police chief of the Balkh Province, told The New York Times. Nasim is reportedly under arrest.
"He was a polio victim and he was under treatment in the hospital since he was 2 years old," Qaderi said. "He was always coming to the hospital and had visited the day before as well."
US APOLOGIZES FOR LEAFLETS DROPPED IN AFGHANISTAN THAT OFFENDED MUSLIMS
"He fired only one bullet. After the first bullet, people and the guards tackled him and didn't allow him to fire more."
Rais Abdul Khaliq, an associate of the Balkh provincial council, reported another man was also arrested for being an accomplice.
"Both had polio and were paralyzed," Khaliq said. "They defamed the name of Afghans. This is a terrorist attack."
Physical rehabilitation was one of the ICRC's first activities in Afghanistan, starting in Kabul in 1988, according to the organization, which now has seven centers across the country.
The seven centers manufacture more than 19,000 artificial legs, arms and other orthopedic devices a year and treat hundreds of thousands of patients, according to the ICRC.
Last week, two local ICRC members were released after being held by an armed group for seven months. The two were abducted on Feb. 8 while on their way to assist in the northern Jawzjan province with six other colleagues, who were shot and killed. No group has claimed responsibility for the attack, and the Taliban denied involvement.
The Associated Press contributed to this report.