Red Cross reduces Afghan operation after deadly attack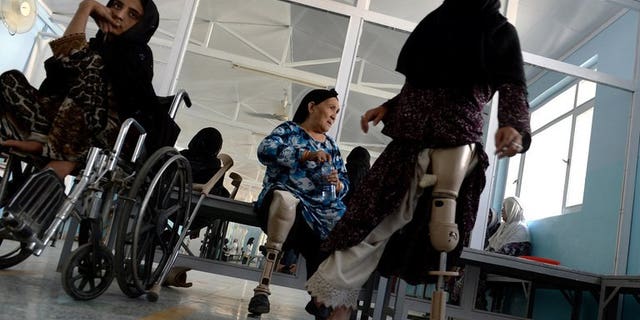 KABUL(AFP) (AFP) – The Red Cross said Tuesday it will shut down three of its 17 offices in Afghanistan, two months after an unprecedented militant attack on the organisation.
The International Committee of the Red Cross (ICRC) said it will close three of its most remote centres but will maintain a good level of operation in the war-torn country, ICRC spokesman Robin Waudo told AFP.
"A number of ICRC staff will be withdrawn as a precautionary measure due to events in May and three out of 17 offices will be closed," he said, referring to the attack on the group's offices in the eastern city of Jalalabad on May 29 which left one guard dead.
"Regrettably, this will have an adverse effect on the quality and the quantity of some of our services," said Jacques de Maio, the ICRC's head of operations for South Asia, in a statement.
The organisation pulled some international staff out of Afghanistan early last month after the two-hour assault on its offices involving a suicide and gun attack.
It was the first time ICRC offices had been targeted in Afghanistan since it began work there 26 years ago.
The Taliban, the main militant group behind a decade-long insurgency in Afghanistan to topple the western-backed Kabul government, has denied any involvement.
The ICRC, which has 1,800 staff in Afghanistan, helps return dead bodies to all sides of the war as well as organising water and sanitation projects and emergency food distribution.
It also provides medical support to two government-run hospitals as well as technical and financial help to 47 clinics across the country run by the Afghan Red Crescent Society.
The aid group maintains strict neutrality in the Afghan conflict and was thought to be protected from attack by its working relations with the Taliban and other insurgent groups.
But on Tuesday the ICRC said it no longer trusted the situation.
"We now have an environment in which armed men could breach one of the most ancient rules of war, according to which those helping non-combatants must be spared and protected, and by doing so deliberately deprive millions of Afghans of much-needed help," said de Maio.