Raqqa liberated from ISIS, commander with US-backed Syrian forces says
The Syrian city of Raqqa was liberated from ISIS fighters Tuesday, a commander with U.S.-backed Syrian forces said, announcing the "fall of the capital of terrorism."
Brig. Gen. Talal Sillo told The Associated Press on Tuesday there were no longer clashes going on in the city, and that a formal declaration would follow.
Despite Sillo's announcement, a U.S. military spokesperson told Fox News the ISIS stronghold has been 90 percent recaptured and some fighting remains. 
"There are still areas that have not been cleared," Army Col. Ryan Dillon told Fox News in an interviewfrom Baghdad.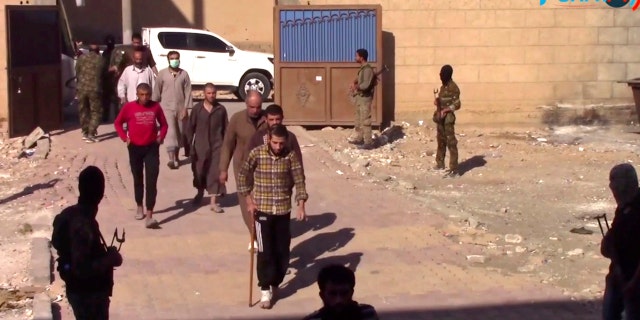 The loss deprived the terror group of the capital of its so-called caliphate, which has dwindled from a land mass spanning two countries to a sliver of space in Syria.
The last group of Islamic State militants had been holed up Tuesday in a stadium in the Syrian city of Raqqa, their last stand as U.S. backed, Kurdish-led forces closed in around them.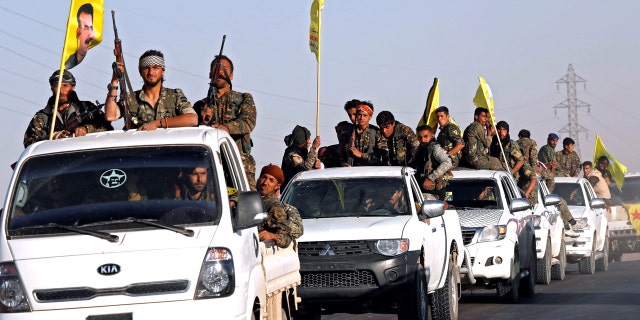 Coalition forces captured the city hospital earlier in the day, which doubled as an ISIS command center.
Musafa Bali, a spokesman for the Syrian Democratic Forces, told the AP around 22 ISIS militants were killed in the advance on the hospital.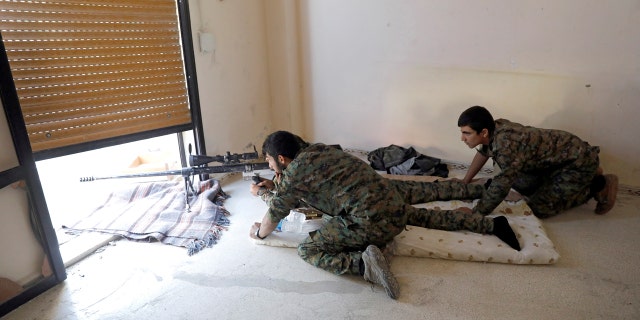 The remaining soldiers of terror were cornered in an area around the city's municipal stadium, which they had turned into a huge prison where they incarcerated anyone who opposed their brutal rule.
The Kurdish-run Hawar news agency said with the capture of the hospital, the last black ISIS flag raised in the city had been taken down. A video released by the news agency illustrated the clashes around the hospital building, which appeared riddled with bullets and partly blackened from a fire.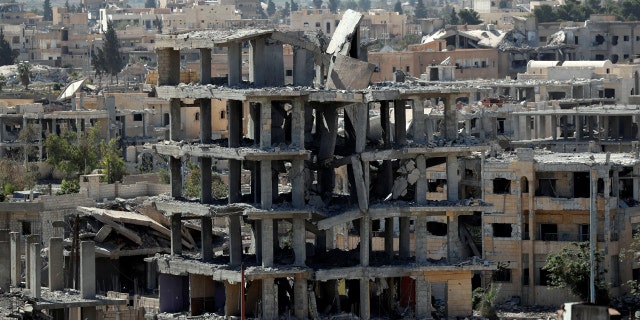 The U.S.-led coalition said it had not carried out any airstrikes in or around Raqqa for 24 hours, starting from noon Sunday.
The battle for Raqqa began in June and has dragged for weeks as the SDF fighters faced stiff resistance from the militants.
Losing Raqqa has been a huge blow for ISIS, which has steadily lost territory in Iraq and Syria, including Iraq's second largest city of Mosul a few months ago.
The group declared the city on the banks of the Euphrates River, which it seized from other Syrian rebels in early 2014, to be the capital of its self-styled "caliphate," transforming the once vibrant metropolis into the epicenter of its brutal rule where opponents were beheaded and terror plots were hatched.
Fox News' Lucas Tomlonson and The Associated Press contributed to this report.