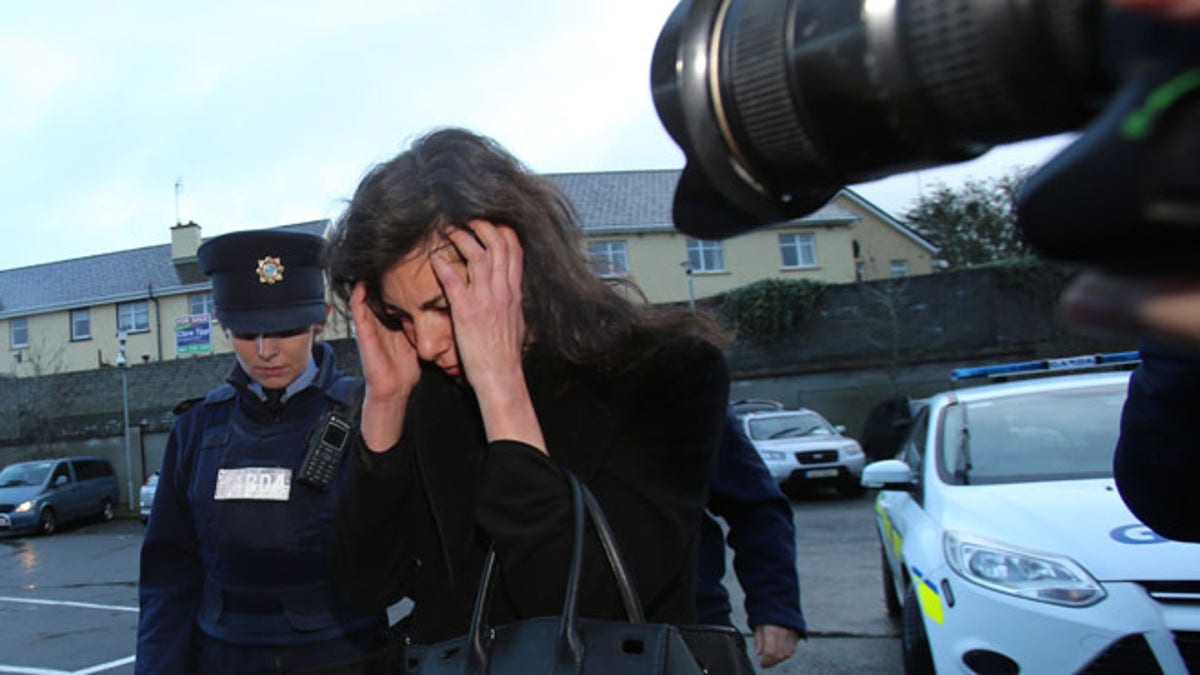 DUBLIN – The niece of fashion designer Ralph Lauren was arraigned Tuesday on charges of being dangerously drunk, threatening and verbally abusive on a New York-bound plane, forcing it to land in Ireland.
Jewelry designer Jenny Lauren was arrested Monday after a Delta flight from Barcelona, Spain, made an unscheduled two-hour stop at Shannon, the major airport in western Ireland, to remove her from the plane.
Lauren, 41, spoke only to confirm her name, American nationality and passport details. She offered no plea to three charges: making threats and abusive comments, exhibiting drunkenness severe enough to pose a danger to herself and others, and behaving in an obnoxious and offensive fashion.
The judge, Patrick Durcan, freed her on bail of 2,500 euros ($3,400). She was ordered to stay at a hotel in the town of Shannon, report to its police station, and surrender her passport.
Lauren's lawyers said she intended to plead guilty to all three counts Wednesday at a courthouse in the nearby town of Ennis.
Lauren covered her face from photographers and was driven away in a sports utility vehicle with dark-tinted windows.
Tuesday's makeshift court session was held in a pub in the riverside village of Ballina, County Tipperary, some 30 kilometers east of the airport.
While western Ireland has several official court buildings, junior judges often travel roving circuits and hold weekly hearings in different public houses in outlying villages, to make it easier for residents of rural areas to attend.
Police officer Yvette Walsh testified that Lauren told officers as they were explaining the reasons for her arrest: "Can you say that in English, please?" English is the universally spoken language in Ireland.