Rajoy: 3rd vote would make Spain "laughingstock of Europe"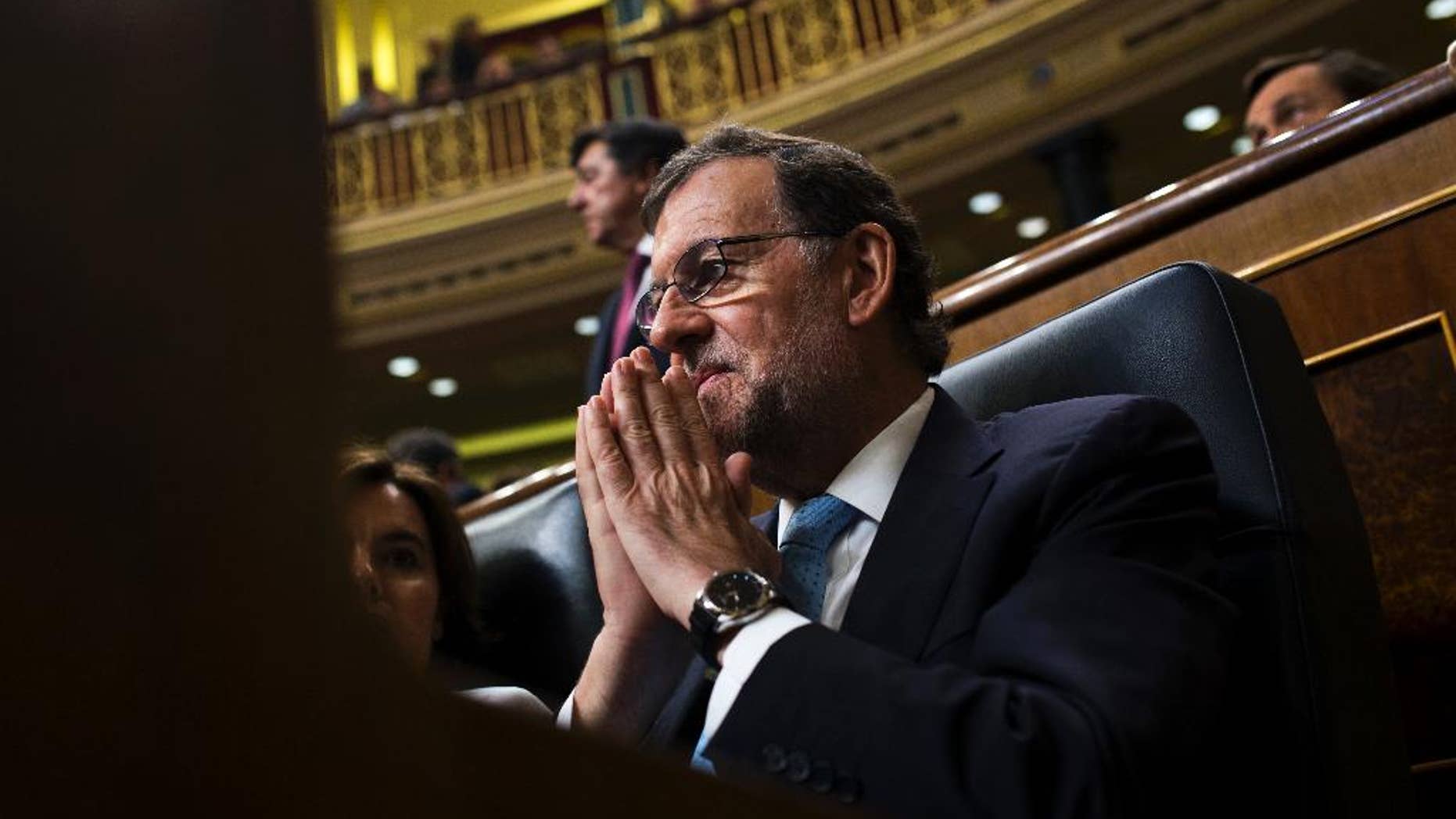 MADRID – Spain's acting Prime Minister Mariano Rajoy warns that a third round of elections in one year would make Spain "the laughingstock of Europe" as he tries to cobble together support to form a government and end eight months of political deadlock.
Rajoy's conservative Popular Party will decide Wednesday if it accepts the conditions that the smaller Ciudadanos party has made in return for its support for Rajoy to form a new government. But even with Ciudadanos' backing, Rajoy needs support from other parties and is trying to convince the Socialists to reverse their expected rejection of his government.
Rajoy says "if the Socialists stick to their position, there won't be a government."
Rajoy says "we hope we don't have a new election, because we would be the laughingstock of Europe."