Qantas passengers evacuated in Australia amid fumes in cabin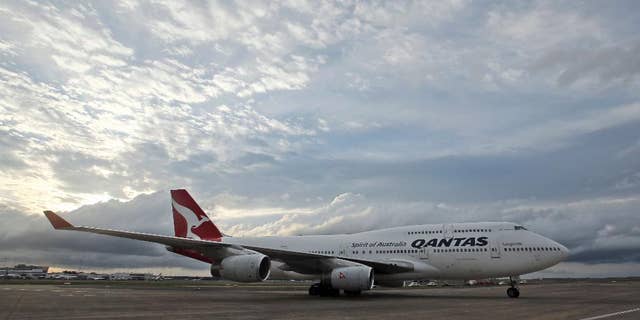 NEWYou can now listen to Fox News articles!
SYDNEY – Around 100 passengers on board a Qantas Airways regional jet have been evacuated via the plane's emergency slides upon landing in west Australia after the crew noticed fumes inside the cabin.
The QantasLink flight was carrying 97 passengers and five crew from the mining town of Newman on Friday. Qantas says the aircraft had landed at Perth Airport and was taxiing toward the terminal when a flight attendant alerted the pilots to fumes inside the cabin. The captain then ordered an evacuation.
The passengers exited the plane via emergency slides and were then taken by bus to the terminal.
Qantas says all passengers and crew are safe and engineers are inspecting the plane to determine the cause of the fumes.