Qaddafi's Family Reportedly Asks Him to Seek Asylum in Nicaragua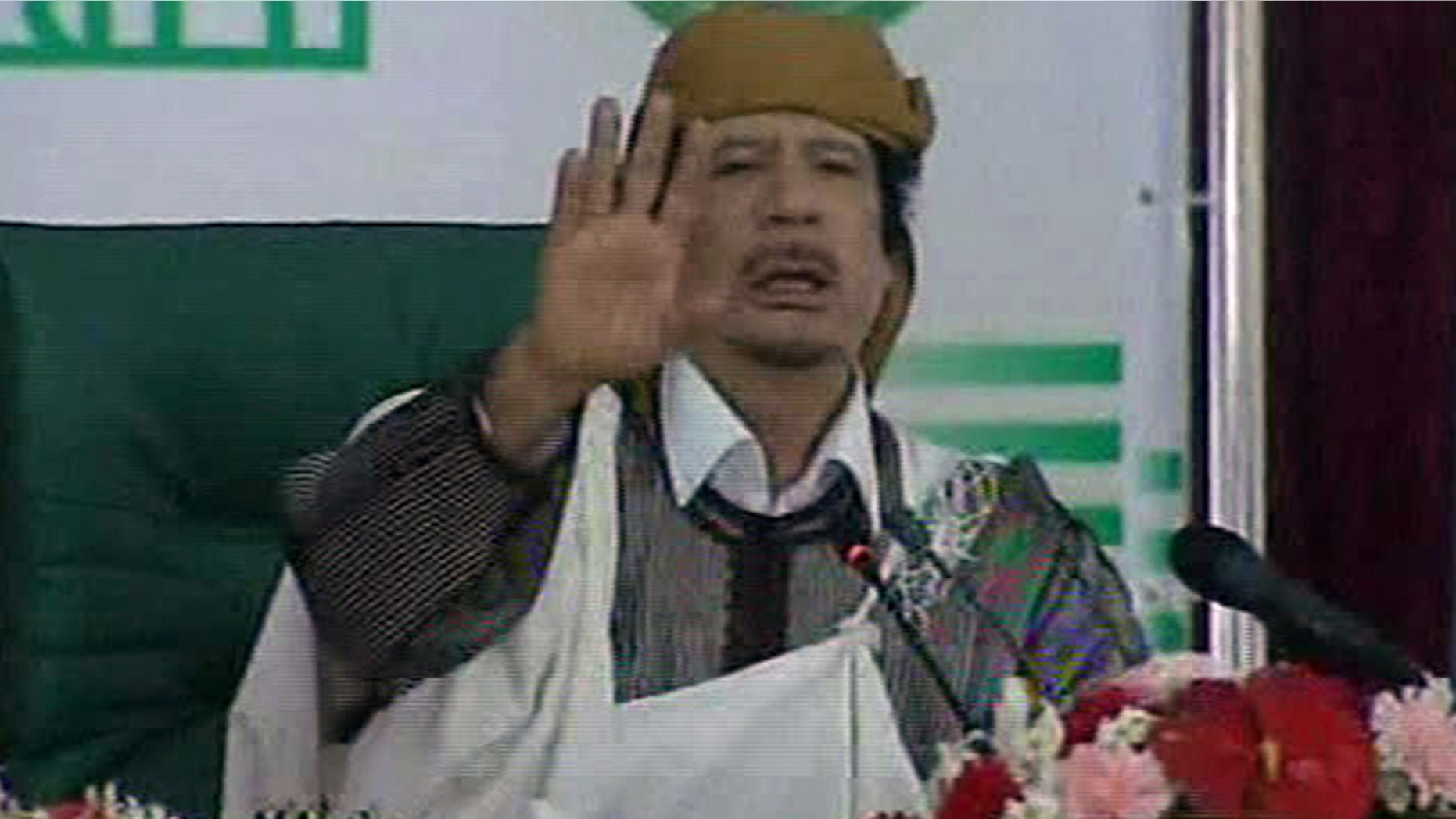 The children of Libyan leader Muammar al-Qaddafi have asked him to seek political asylum in Nicaragua, in a move the United States supports, according to the Jerusalem Post.
Associates say members of the Qaddafi family received consent for the move, but the Libyan leader has refused the suggestion, according to the report.
Qaddafi said Wednesday that Libya will fight to the "last man and woman" as loyal forces took on rebels in Brega.
On Tuesday, the U.N. unanimously suspended Libya from the Human Rights Council due to the country's unrest.
Nicaragua, Cuba and Venezuela disputed the move to suspend Libya.
A Libyan human rights groups claims up to 6,000 people have died since violence flared up in the North African country.