Pyeongchang Winter Olympics features 169 Russian athletes despite country's ban
The International Olympic Committee paved way for 169 Russian athletes to compete in the upcoming Olympics amid the Russia's widespread doping scandal in the 2014 Winter Games — but they won't be representing their home country.
The athletes from Russia will instead compete as neutrals. The suspended Russian Olympic Committee announced last week the "clean athletes" were cleared by Olympic officials to compete in the games.
"More than 80 percent of the athletes in this pool did not compete at the Olympic Winter Games Sochi 2014. This shows that this is a new generation of Russian athletes," the IOC said in a statement.
Russia was also banned from the Paralympics, but will have 30 to 35 Russians athletes compete in five sporting events.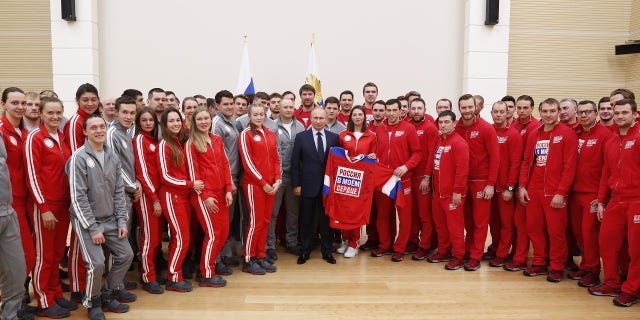 Competing as a "neutral" means the athletes will be called "Olympic Athletes from Russia" and wear gray and red uniforms that represent them as such. The Olympic flag and anthem will play in lieu of the Russian flag and anthem if an athlete wins a medal in a sporting event in PyeongChang Winter Olympics from Feb. 9-25 and Winter Paralympics from March 9-18.
Several big-name athletes who wanted to represent Russia were shut out of the Winter Olympics, including six-time Olympic gold medalist Viktor Ahn. The short-track speed skater wrote in an open letter to IOC President Thomas Bach that his shutout was "outrageous."
"It is outrageous that there is no concrete reason which explains my exclusion from the Olympics, and furthermore people now view me as an athlete who used doping," Ahn said.
Others included biathlete Anton Shipulin and cross-country skier Sergei Ustyugov. Ksenia Stolbova, who recently won silver in the European championships, and ice dancer Ivan Bukin was also not included in the IOC list, according to Reuters.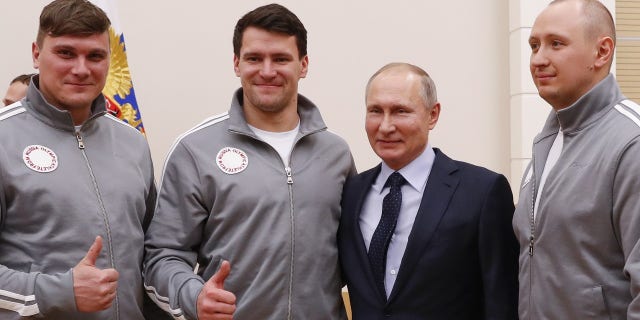 Sofia Prosvirnova, a short track speed skater who will be heading to the Olympic Games, mocked how the IOC selected Russian athletes as a "lottery."
"I know very well the athletes they didn't let go (to the Olympics). I know 100 percent that they're not guilty of anything," she told Reuters.
"I think the Olympics Games is like a birthday party for the IOC," hockey player Ilya Kovalchuk said. "They invite whoever they want…Guys in biathlon and ski, they train and all season-long they win medals to be able to go to Olympics and they said no. It's not right."
However, the IOC said it followed a guideline to determine which athletes will be allowed to compete. The committee released the detailed information the panel used in the review who out of "the pool of 389 athletes…could potentially be invited to the games depending on available quota places."
The IOC added its vetting involved "intensive weeks of work" and "detailed consideration of each athlete."
Along with the ban, Russia was fined $15 million in December after athletes were found doping in major global competitions, most notably in the 2014 Sochi Olympic and Paralympic Games.