Putin warns Russia will respond to NATO missile shield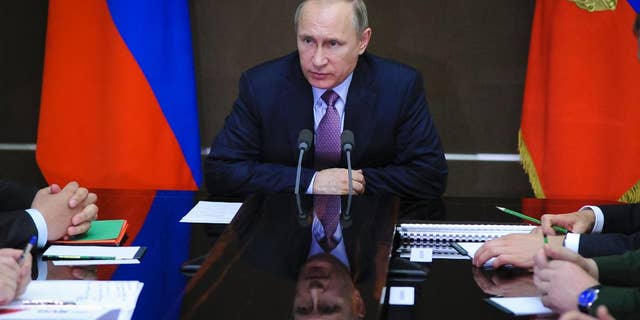 NEWYou can now listen to Fox News articles!
President Vladimir Putin has described the development of NATO's U.S.-led missile defense program as a threat to global security and vowed that Russia will take the necessary steps to maintain a strategic parity.
Putin, speaking Friday at a meeting with military officials, scoffed at U.S. claims that the shield isn't aimed against Russia but instead intended to fend off a missile threat from Iran. The system includes a site in Romania that became operational Thursday.
Putin said Russia will not get drawn into an arms race, but added that it will modify its military modernization plans "to fend off the emerging threat to Russia's security." He added that Russia "will do everything needed to ensure and preserve the strategic balance, which is the most reliable guarantee from large-scale military conflicts."