Putin: US campaign shows Russia's importance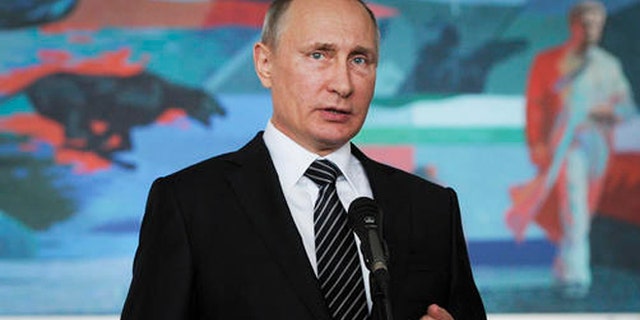 NEWYou can now listen to Fox News articles!
MOSCOW – Vladimir Putin says the prominence of Russia and himself as an issue in the U.S. presidential campaign indicates the country's growing importance.
Republican presidential candidate Donald Trump's comments about Putin's power and support have brought rebuke from critics who suggest he would take a soft line in dealing with the Kremlin. Democratic challenger Hillary Clinton has said Trump's attitude toward Putin is unpatriotic and "scary."
In Kyrgyzstan on Saturday, Putin said "so far as the use of Russia and the president of Russia in the U.S. presidential campaign, I want to hope that this is connected with the growing influence and significance of Russia."
But, he added, "We can see an attempt to revive the image of the so-called Evil Empire and use it to frighten the society."