Putin says Russia's spy agencies prevented 60 terror attacks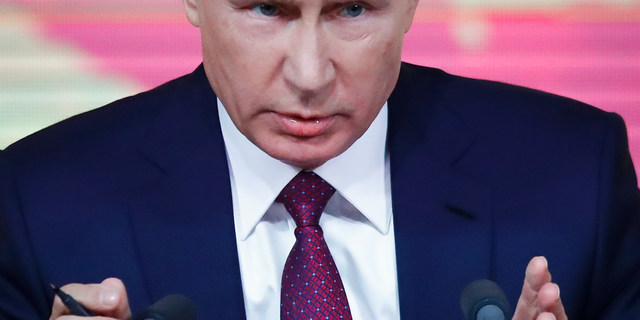 NEWYou can now listen to Fox News articles!
MOSCOW – President Vladimir Putin says Russian security agencies have thwarted 60 terror attacks in the country this year.
Russia marked its Day of Employees of State Security Agencies on Wednesday. Speaking to intelligence officers on their professional holiday, Putin said Russia would continue working to "destroy hotbeds of international terrorism" following its campaign in Syria.
The Russian leader called U.S. President Donald Trump on Sunday to thank him for a CIA tip that the Kremlin said helped prevent a series of bombings in St. Petersburg last weekend.
The Kremlin's account of the call was Russia's first public assertion that information from the U.S. has helped prevent an attack.
In his comments Wednesday, Putin nonetheless emphasized the need to counter foreign spies and block foreign attempts to meddle in Russia's domestic politics.