Putin orders Russian troops to return to usual bases after drills near Ukraine border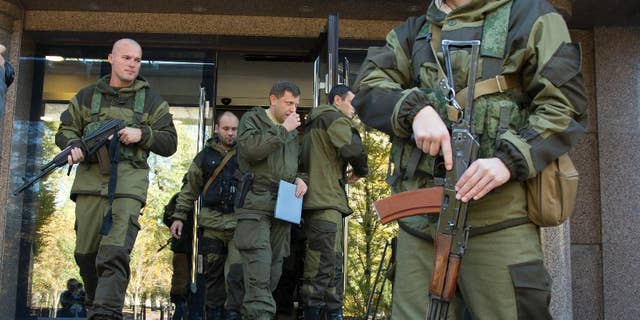 MOSCOW – Russian President Vladimir Putin has ordered thousands of Russian troops near the Ukrainian border to return to their usual bases, according to his spokesman.
Dmitry Peskov told Russian news outlets late Saturday that Putin had ordered approximately 17,600 troops to return home from Rostov, a southern region that borders east Ukraine, where pro-Russian insurgents have been battling government troops since April.
The Kremlin has said that troops stationed in Rostov were participating in drills, but Ukraine and the West have repeatedly accused Russia of fueling the insurgency with arms, expertise, and fighters, and have slapped Moscow with sanctions in response to its moves in the region. Previous Russian claims of troop withdrawals have been countered by NATO, which said the moves were not actually carried out.