Putin names close ally to head Russia's spy agency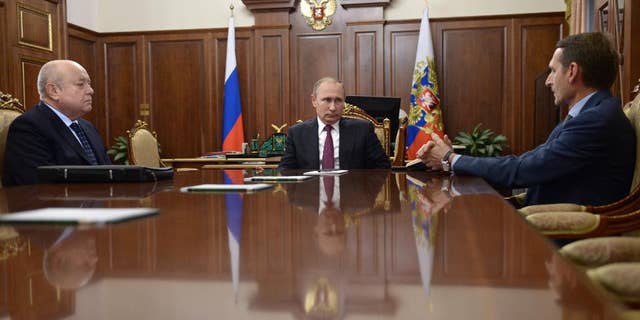 MOSCOW – Russian President Vladimir Putin has named his longtime ally, the speaker of parliament and Putin's chief of staff, to head the country's foreign intelligence service.
The appointment of Sergei Naryshkin, announced Thursday by the Kremlin, came days after the Kremlin's power-base party United Russia, won a crushing victory in parliament elections, taking three-quarters of the seats.
He replaces Mikhail Fradkov, who was prime minister under Putin for four years before taking leadership of the intelligence service, the SVR, in 2008.
It was the latest in a series of changes at the top of Russia's power structure, most notably the departure of longtime ally Sergei Ivanov as Kremlin chief of staff.