Putin mocks George W. Bush, says Trump is not his 'bride'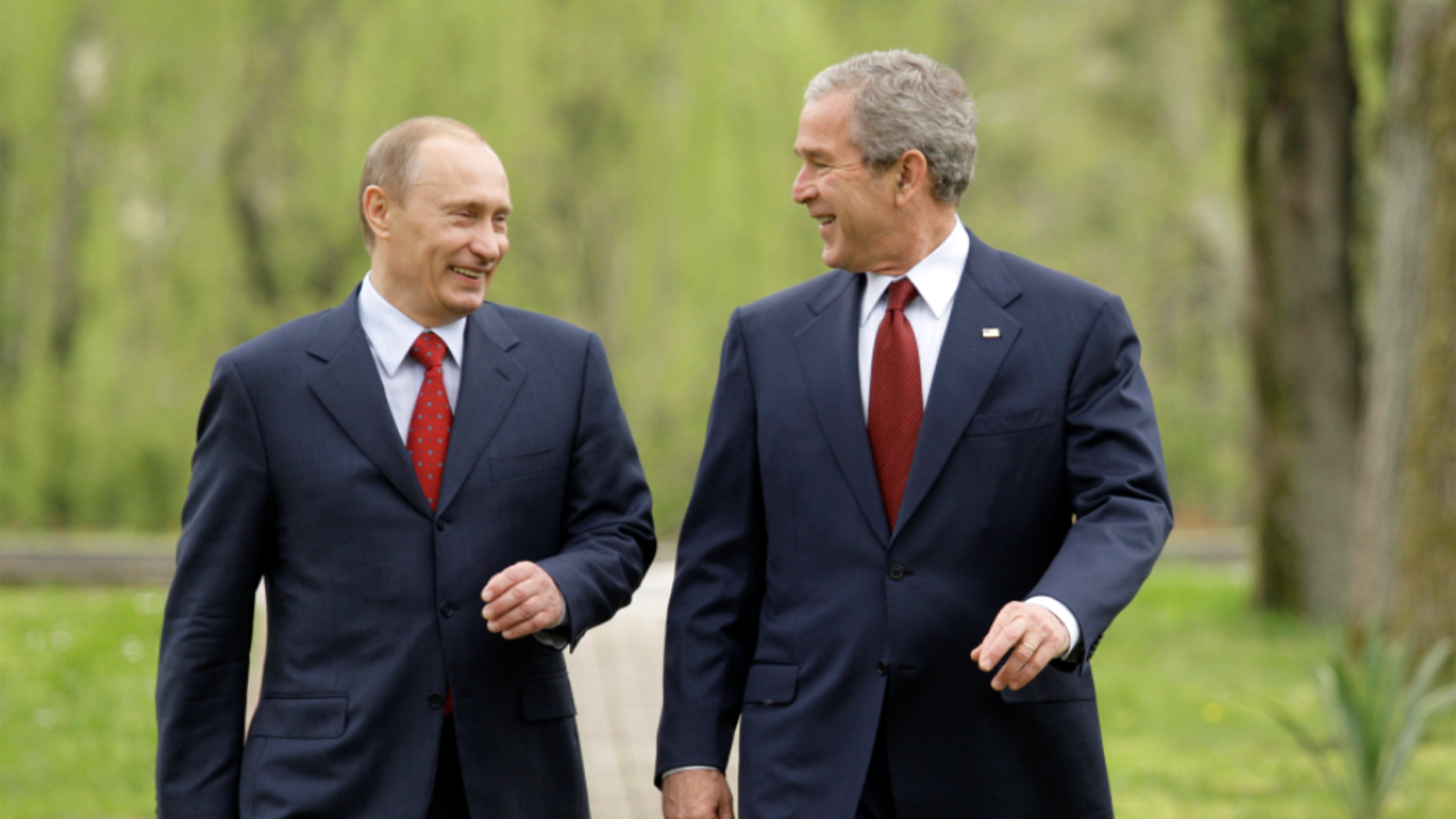 Russian President Vladimir Putin mocked the state of U.S. politics, and criticized former President George W. Bush, in new remarks on Tuesday, saying that Moscow finds it "difficult to have a dialogue with people who confuse Austria and Australia."
The remark from Putin, made while speaking to reporters, was in reference to Bush's 2007 gaffe, in which he confused the two countries, according to state-run Russian media outlet RT.
TRUMP ADMINISTRATION RETALIATES AGAINST RUSSIA, FORCES CLOSURE OF US POSTS
At a summit in Sydney, Bush reportedly recalled how then-Australian Prime Minister John Howard visited "Austrian troops" in Iraq the previous year, rather than his own "Australian" troops.
"Apparently that's the level of political culture of a certain part of the American establishment," Putin said about Bush, before adding, "America is a really great nation and the Americans are a great people if they can endure so many people [in the government] with such a low level of political culture."
The comments came after the U.S. forced several posts in San Francisco, Washington D.C. and New York to close.
The closures served as retaliation after Putin moved to expel more than 700 U.S. diplomats in Russia by Sept. 1. The U.S. Embassy in Russia was asked to reduce its embassy and consular staff to 455.
PUTIN EXPELS 755 DIPLOMATS IN RESPONSE TO US SANCTIONS
Putin reportedly said that the U.S. government was acting like bullies, and that technically, of those 455 Americans, 155 of them are working with the United Nations. Putin said he reserved the right to remove more American staff from Russia.
When asked whether he was "disappointed" in President Donald Trump, Putin told a reporter his question was "naïve," and said Trump is "not my bride and I am not his. We are statesmen."
Putin said it's not Russia's place to publicly speak of what could happen for Russian-American relations if Trump were to be impeached, according to RT.