Purported Former Member Of U.S. Navy Led Violent Mexican Kidnapping Ring, Authorities Claim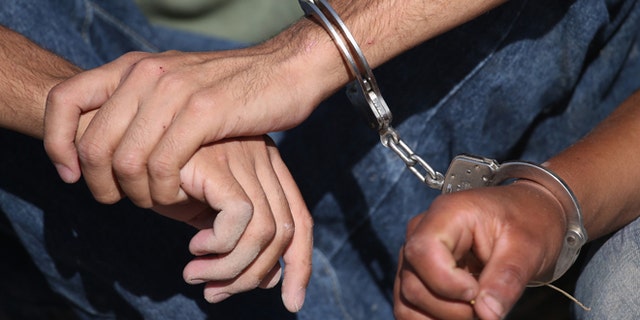 MONTERREY, Mexico – Mexican authorities say a U.S. citizen who reportedly once served in the U.S. Navy and was a police officer in Texas has been detained in northern Mexico for allegedly heading a violent kidnapping ring.
Nuevo León state security spokesman Jorge Domene said Monday that the man – known as both Luís Ricardo González García and Javier Aguirre Cardenas - and 15 of his alleged accomplices were detained last week. They allegedly kidnapped people in the Mexican states of Nuevo León, Coahuila and Tamaulipas over the past four years.
He is purported to have moved to Mexico in 2009.
The U.S. Embassy didn't immediately respond to a request for information.
Domene maintains that the suspect served in the Navy and was a police officer in Texas between 1998 and 2009.
Domene says the gang staged the September kidnapping and killing of the father of the mayor of General Zuazua, a town near the industrial city of Monterrey.
The 16 members of the kidnapping ring were all arrested last month in eight separate operations in Nuevo León and Coahuila, but their information was not released to the public until Monday because the kidnapping investigations were only recently completed.
The American suspect was detained by authorities while traveling in a sport-utility vehicle in the wealthy Monterrey suburb of San Pedro Garza Garcia on October 19 and was found to be possession of a 9mm handgun.
Along with a soaring murder rate related to the drug trade, kidnappings in Mexico have been on the rise in recent years. About 1,205 people were abducted in the first nine months of the year, compared to 1,317 in 2012, according to official reports from the Mexican government.
The Associated Press contributed to this report.
Follow us on twitter.com/foxnewslatino
Like us at facebook.com/foxnewslatino