Pulse was more than just a club for Orlando's LGBT community – it was family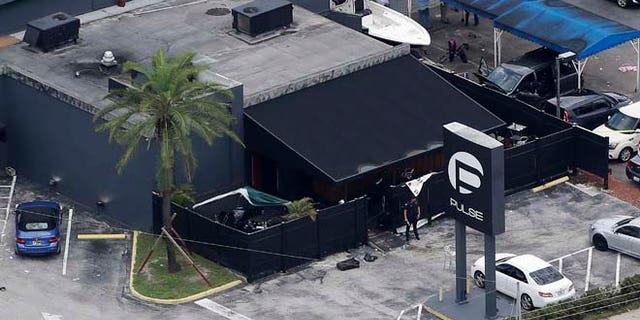 Pulse Orlando, the gay nightclub where dozens of people were massacred early Sunday, was more than just a club for many of those in the Orlando LGBT community. It was a place where people could go to relax and celebrate the community.
"This is one of the No. 1 destinations for LGBT people to attend in the summertime," Benjamin Di'Costa, a former dancer at Pulse, told the Miami Herald. "Mostly people from Central Florida, some people come from Tampa to Orlando."
He described Pulse to be a "very trendy club, mostly younger, different demographics."
"They're the families gay people pick when their own families don't accept them," Alex Choy, a former club employee told the Herald.
Pulse Orlando was founded more than a decade ago by Barbara Poma and Ron Legler in memory of Poma's late brother, John, who battled HIV for years and died in 1991.
"It is devastating — the worst nightmare you could ever imagine," Legler told the Baltimore Sun. "To have this as his legacy now is so terrible."
"Like everyone in the country, I am devastated about the horrific events that have taken place today. Pulse, and the men and women who work there, have been my family for nearly 15 years," Poma said in a statement on the club's website. "From the beginning, Pulse has served as a place of love and acceptance for the LGBTQ community. I want to express my profound sadness and condolences to all who have lost loved ones. Please know that my grief and heart are with you."
Fox News Latino reached out to a spokeswoman for the club, who told the Orlando Sentinel that Poma is still in shock.
Saturday evening was Latin night and two drag performers were scheduled to perform, one of them a big draw after appearing on a season of the TV show, "RuPaul's Drag Race." It is unknown how long Pulse has been hosting Latin night, but according to Di'Costa, it was a weekly tradition.
"Saturdays are Latin nights, so it's primarily Latinos of all ages," Di'Costa added. "It's usually a later crowd, so people come closer to the close of the club. They close at 2. [The shooting] was right at the time of closing, when people are starting to exit."
Kenya Michaels, a drag queen from Puerto Rico, was scheduled to appear at club on Saturday evening. She wrote on her Facebook page, "I want everyone to know I am OK. Pray for my [friends] and family at Pulse nightclub."
Pulse was no stranger to Latin music programming – two weeks ago hosting the Puerto Rican merengue singer Melina León.
"In shock and can't believe what happened last night at Club Pulse in Orlando," León tweeted in Spanish. "I was there two weeks ago, and the people who go there are good people, the atmosphere is relaxed, most of them are Latin and young. My soul is shattered. So many people full of hate in the world."
On Sunday, Omar Mateen entered Pulse, which was about to have its last call, with an AR-15 assault-type rifle and a handgun. He killed 49 people and more than 50 others. It is being called the deadliest mass shooting in U.S. history.
Legler said he doesn't know why Mateen chose Pulse, adding that there are bigger gay clubs in the city.
"There is such a mix of people," he told the Sun. "It's probably 40 percent straight on any given day."
Orlando wrapped up its annual week-long LGBT pride celebration on June 6 with more than 150,000 people attending special events around town.
The future of Pulse remains unclear as it is still an active crime scene.
Like us on Facebook
Follow us on Twitter & Instagram