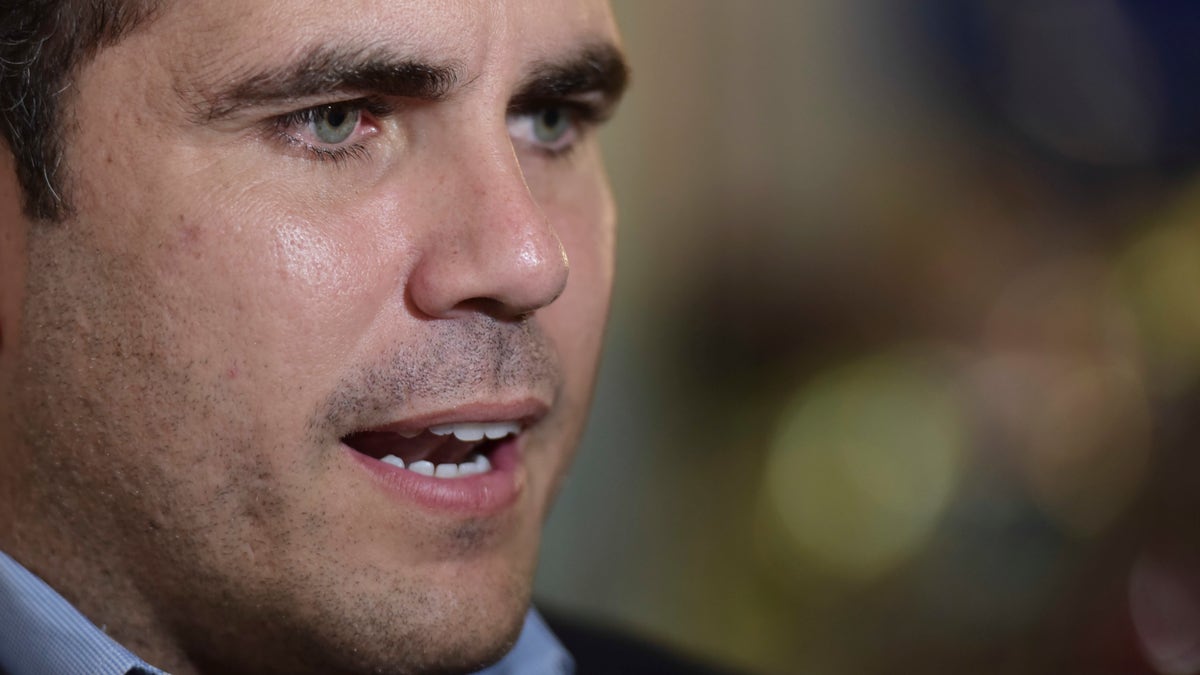 SAN JUAN, Puerto Rico – Puerto Rico's new governor has signed a much-debated labor reform bill that targets the private sector and aims to stimulate the island's economy amid concerns that it infringes on workers' rights.
The law approved on Thursday implements flexible scheduling, cuts the amount of a mandatory Christmas bonus, reduces vacation days and overtime pay from double time to time-and-a-half, and implements a nine-month probation period for most workers. It also strikes down a previous law that authorized extra pay for those working on Sundays and allowed businesses to remain closed from 5 a.m. to 11 a.m. on Sundays.
Opponents warn the law will worsen the exodus of Puerto Rico professionals to the U.S. mainland, while supporters believe it will stimulate investment and create jobs in part by lowering the cost of doing business in the U.S. territory.
"In the last 10 years, we've lost nearly 300,000 jobs, and this has prompted Puerto Ricans to move to Florida and other places in search of jobs and quality of life," Gov. Ricardo Rossello said. "It's time to stop this migration and the separation of families."
The law implements some of the changes sought by a federal control board created by Congress last year that said Puerto Rico regulations tied to employee retention, severance pay, flexible scheduling and mandatory vacation days and pensions should reflect U.S. standards.
The new law now allows private employees to work 10 hours a day for four days without earning overtime, and it increases unemployment benefits from a maximum of $133 to $240 a week.
However, concerns remain as the island of nearly 3.5 million people struggles to emerge from a deep economic crisis and battles a 12 percent unemployment rate, compared with a U.S. average of nearly 5 percent.
"People will grow more impoverished and will spend less," Rep. Ramon Luis Cruz said in a phone interview. "This will slow down the economy instead of advance it."
He said the law also anticipates an ongoing push to privatize certain government agencies and establish more public-private partnerships.
"This has been well planned," he said.
The law is the latest of several that Rossello has signed in a bid to stimulate the economy as the federal control board pushes for an increase in the number of austerity measures.