Puerto Rico works to clinch debt restructuring deals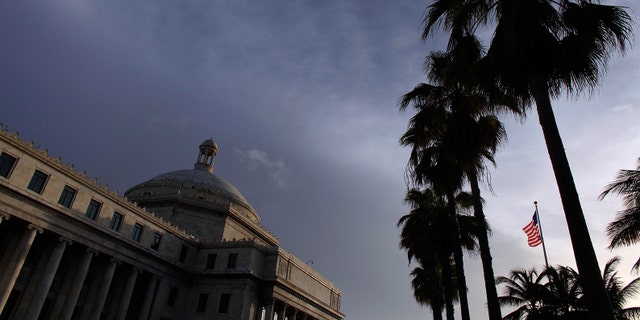 SAN JUAN, Puerto Rico (AP) — – Puerto Rico legislators have approved an amended bill restoring more power to a fiscal control board in an effort to appease bondholders and help pull the island out of an economic crisis.
The move comes as the U.S. territory runs out of time to approve measures as it seeks to restructure $72 billion in public debt that the governor has said is unpayable. Gubernatorial Chief of Staff Victor Suarez said Wednesday that the government will meet this week with advisers of the bondholders to present a restructuring plan.
He said that Gov. Alejandro Garcia Padilla is pleased with the amended bill that legislators approved late Tuesday and expects to sign it in upcoming days. Lawmakers last week had agreed to strip the board of most of its powers, but revised the bill after a lengthy debate. The board now has the authority to endorse a five-year fiscal reform plan but it does not have the power as originally proposed in Garcia's measure to approve government agencies' budgets or demand cuts.
It is unclear yet whether bondholders will welcome the bill as the restructuring process begins. Both the government and bondholders have signed confidentiality agreements.
Melba Acosta, president of Puerto Rico's Government Development Bank, has said that creditors informally demanded a fiscal control board, and that some of them sought a federal government-appointed board. However, legislators and other officials including Pedro Pierluisi, Puerto Rico's representative in U.S. Congress, have rejected such a proposal.
Pierluisi compared the creation of a federal board to a dictatorship during a forum co-hosted by The Hill, a Washington, D.C. newspaper.
"That would be a blatant exercise in colonialism like I haven't seen in recent history," he said.
Legislators approved creation of the board about a half-hour before their session ended on Tuesday.
A separate group of bondholders is now awaiting action on another bill that would restructure the island's heavily indebted public power company, Suarez said. Legislators have been forced to call a special session for the first week of December to debate that measure. Approval of the bill is needed to finalize a deal with bondholders and creditors involving the Electric Power Authority, which is struggling with $9 billion in public debt.
Like us on Facebook
Follow us on Twitter & Instagram