Puerto Rico could turn into the next Greece, Gov. García Padilla warns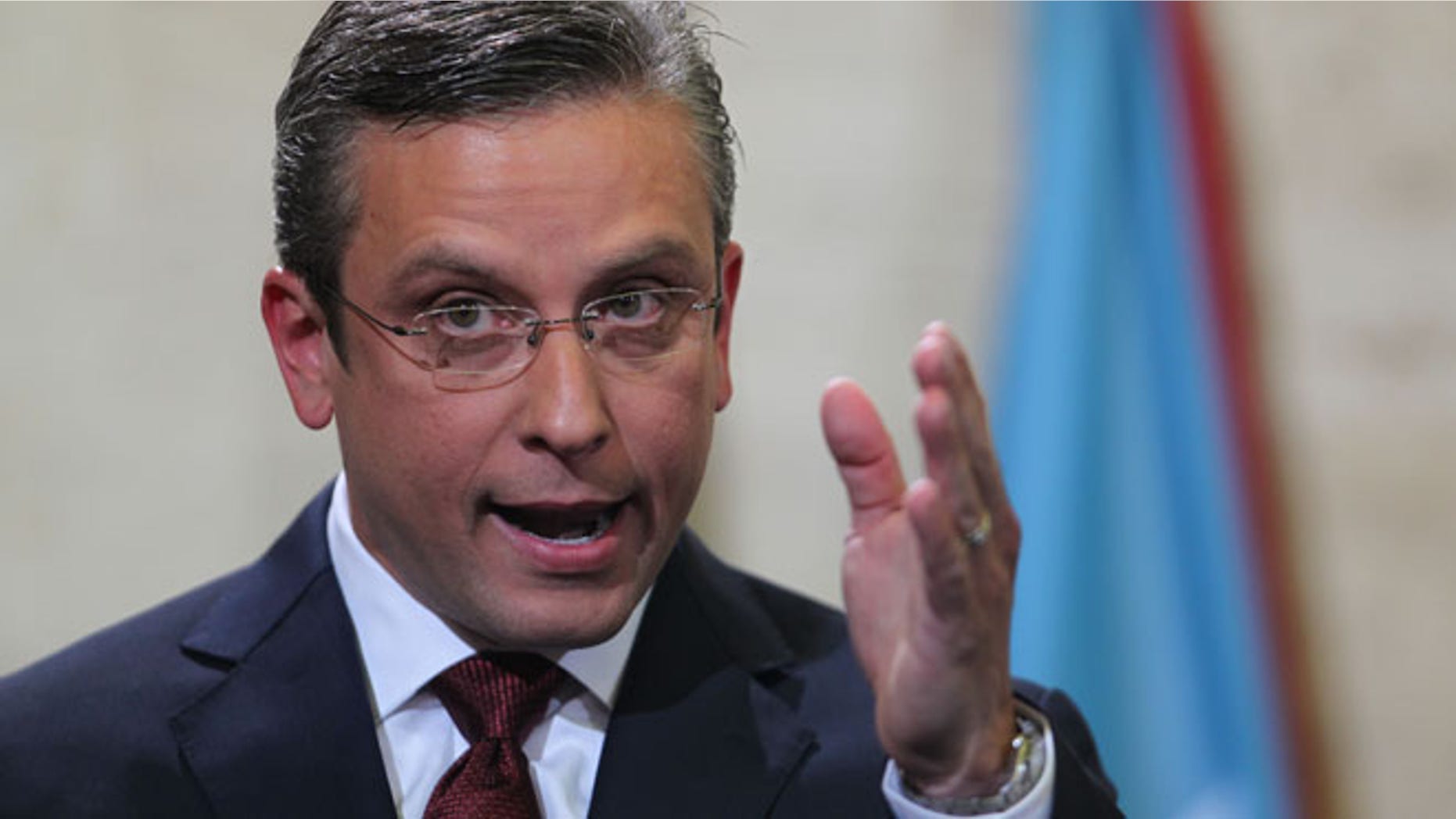 Puerto Rican Gov. Alejandro García Padilla warned Monday that the U.S. commonwealth could become the next Greece if action is not taken soon to divert it from that path.
Reacting to the results of the Greek referendum held on Sunday, in which a majority of voters rejected the demands of European creditors for more austerity, García Padilla said Puerto Rico could be seeing those extreme levels of crisis quite soon.
"For Puerto Rico to not reach Greece levels, which has had two bailouts of $266 billion and is still so mired in the problem, it has to take action now," he said, as quoted by El Nuevo Día.
"Greece is what can happen if we fail to implement profound changes, if we do not unite and do what we have to do," he said during a press conference during a local event in San Juan.
García Padilla stopped short of criticizing the Greek government, although he noted that other countries and cities have faced and overcome serious financial crisis.
"They did what they had to do. It cannot be a matter of ideological entrenchment," he said, highlighting that it is the Greek people who are suffering.
"[The government] has pensioners getting just 25 percent of their pension," he said.
While rejecting comparisons between Puerto Rico and Greece, he said danger looms. "If Puerto Rico doesn't do what it has to do, then it would be comparable with Greece," said García Padilla.
Last week, the governor said that creditors are responsible for helping the U.S. island out of its economic crisis because they lent money knowing the government was running a deficit.
"With the current level of economic growth, the debt is not payable," he told reporters, alluding to the island's nearly 9-year-old recession.
García said he wants to talk with creditors about how to boost the economy with the money they are owed to help generate enough revenue to make payments under new terms.
"When they lent, they knew there was a deficit," he said. "That's why they're being called to the table for sacrifices."
García has been meeting this week with government officials, business leaders, legislators and unions in a bid to create a long-term economic and fiscal reform plan to help get the U.S. territory out its slump.
"This is a very serious problem that we have to address together," he said. "We cannot hide the reality from people."
García has hinted he would announce additional measures in upcoming days to reduce costs and help revive the economy.
The government may seek to impose unpaid furloughs on its employees as one measure, said Sergio Marxuach, policy director at the Center for the New Economy, a Puerto Rico-based think tank.
But such efforts to jumpstart the economy could also impair it, Marxuach said.
"That may mean (government workers) will not have enough cash in that month to pay their mortgages, or their credit cards or their car loans, so that will have an adverse effect on financial institutions, and finally, on their own consumption," he said. "The effects could be multiple and significant."
García's administration is pushing the U.S. Congress to allow Puerto Rico's government and its public agencies access to Chapter 9 bankruptcy if needed. Investors have grown increasingly worried about the finances of several public agencies.
The troubled public power company made a $415 million debt payment Wednesday, but it was forced to sell $128 million in new bonds to do so.
Other agencies have multimillion-dollar payments coming up as well, and it is unclear whether those will be met.
"We're certainly entering unchartered waters," said Vicente Feliciano, a Puerto Rico-based economist.
The AP contributed to this report.