Puerto Rico cop accused of killing 3 fellow officers held on $11M bond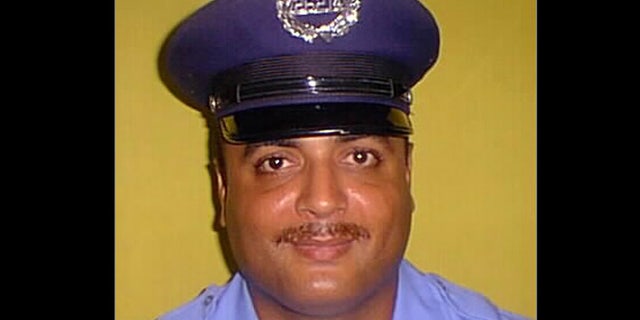 SAN JUAN, Puerto Rico (AP) – A Puerto Rico policeman accused of killing three fellow officers at work has been suspended and is being held on $11 million bond.
Police Chief Jose Caldero announced the suspension Monday and said he intends to expel Guarionex Candelario Rivera from the department.
Candelario faces 11 charges, including first-degree murder. He was charged Saturday after being released from hospital treatment for two gunshot wounds during last week's bloodshed. His right arm was in a sling and he had two black eyes.
Police say Lt. Luz Soto, Cmdr. Frank Roman and policewoman Rosario Hernandez were fatally shot Dec. 28 in Soto's office following an argument.
The police forces says Candelario was disarmed in 2005 and received psychological treatment for a decade. His weapon was returned in January 2015.