Puerto Rican police arrest 12 in territory's largest child pornography operation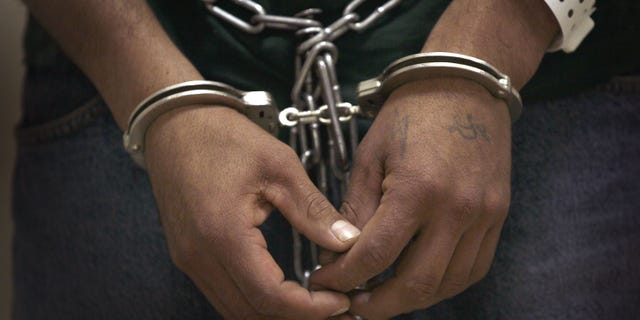 NEWYou can now listen to Fox News articles!
SAN JUAN, Puerto Rico (AP) – Twelve suspects have been arrested on charges of child pornography across Puerto Rico in the largest such operation in the U.S. territory, federal authorities said Thursday.
Among those arrested were a former police officer, a high school teacher and an Internal Revenue Service employee, said Angel Melendez, special agent in charge of Homeland Security Investigations in San Juan.
Agents are analyzing nearly 1,000 computers, tablets, smart phones and other computing devices seized while executing 20 search warrants in 13 municipalities as part of an operation dubbed "Friend Zone," he said, adding there could be more arrests.
"We are seeing an alarming increase" of child pornography cases in Puerto Rico, he said.
Nearly 40 people have been arrested on suspicion of child exploitation in the last year, more than the total number of suspects arrested in 2014, Melendez said.
"That is a fraction of the number of people in Puerto Rico who are downloading child pornography," he said.
The most recent suspects range from 26 to 64 years old.