Publishers: 2 new books next week promise new revelations about Vatican financial wrongdoing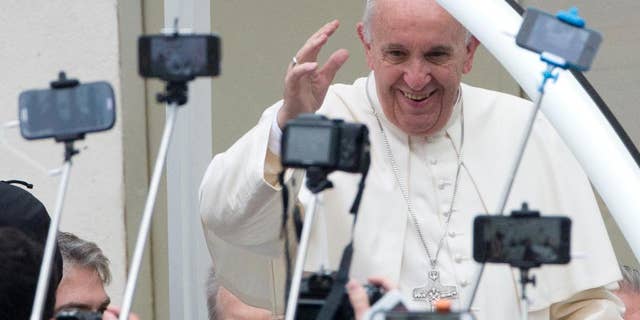 VATICAN CITY – The Vatican is bracing for a new set of revelations about alleged wrongdoing and financial mismanagement with the publication next week of two new books that underscore the challenges Pope Francis is facing to reform the Holy See.
Italian journalist Gianluigi Nuzzi's "Merchants in the Temple" follows his blockbuster 2012 book "His Holiness," based on confidential papal correspondence detailing corruption and political intrigue in the Vatican. The so-called Vatileaks scandal that ensued resulted in the prosecution and conviction of Pope Benedict XVI's butler for leaking Nuzzi the documents.
Separately, Italian journalist Emiliano Fittipaldi is releasing "Avarice: Documents Revealing Wealth, Scandals and Secrets of Francis' Church," on Nov. 5. Publisher Feltrinelli says "Avarice" maps the church's financial empire, based on previously unpublished documents.