Protesters gathering in Athens for Macedonia name rally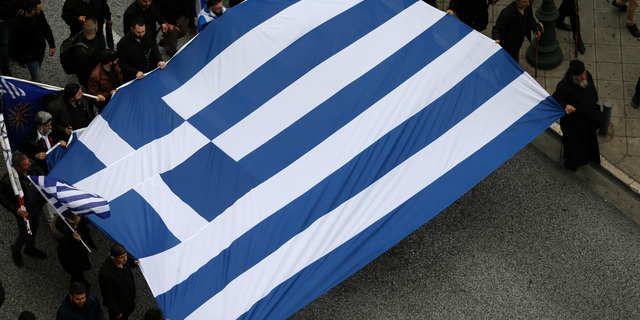 ATHENS, Greece – Protesters have begun arriving in central Athens for what is expected to be a massive rally to protest a potential Greek compromise in a dispute with neighboring Macedonia over the former Yugoslav republic's official name.
Hundreds of buses were chartered to bring protesters from across the country to the Greek capital for Sunday's rally. More were arriving on ferries from the islands.
The dispute broke out after Macedonia gained independence from Yugoslavia in 1991. Greece argues use of the name implies territorial claims on its own province of Macedonia. Officials in Skopje counter their country has been known as Macedonia for a long time.
The squabble has prevented Macedonia from joining NATO, to which Greece already belongs. The left-led governments in both countries have pledged to seek a solution this year.