Protester dies after inhaling fumes from burning American flag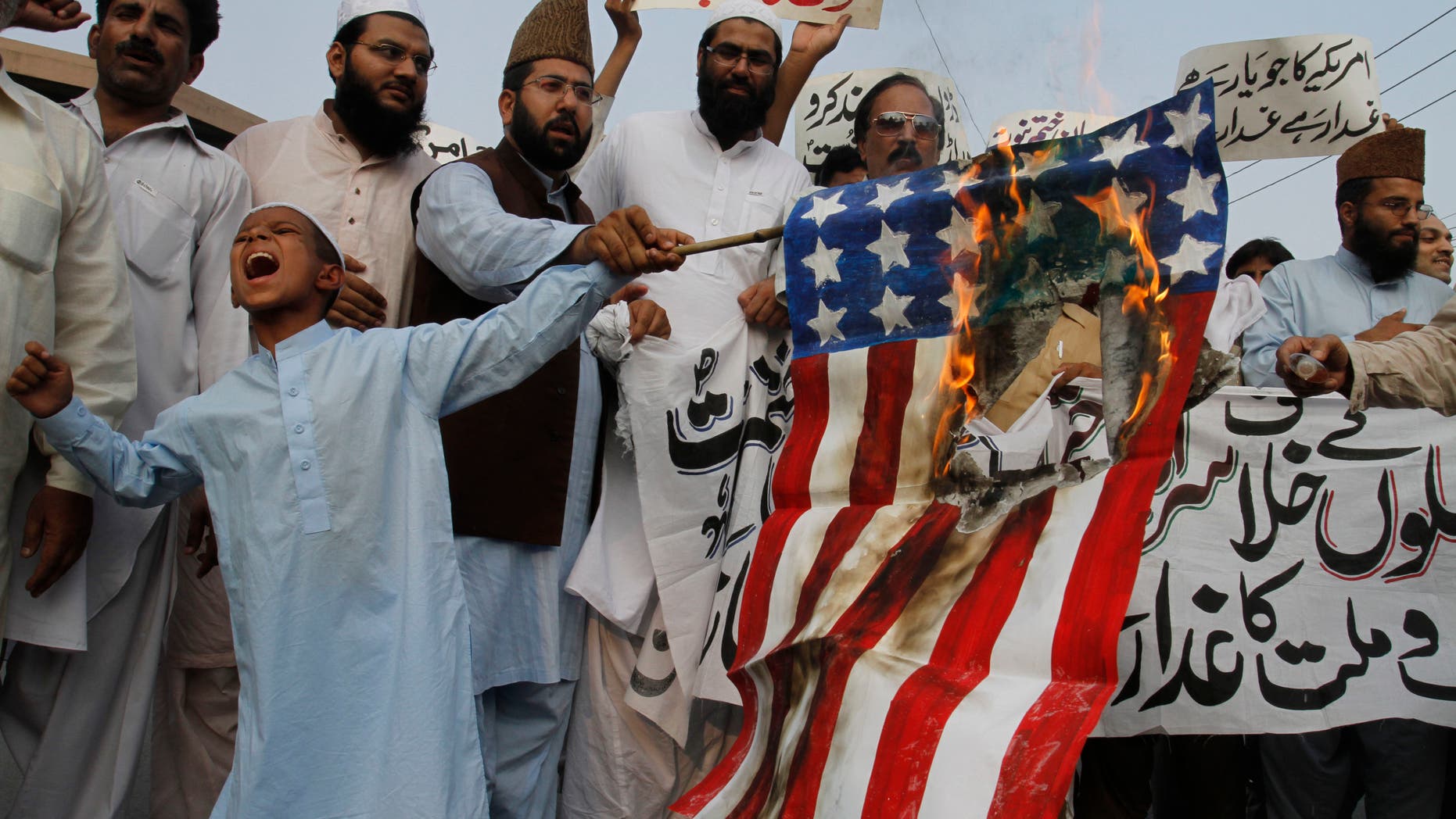 Burning an American flag proved fatal for a Pakistani protester, who reportedly died from inhaling fumes from the ignited icon of independence.
Some 10,000 people rallied this week in Lahore, the capital of the Punjab province, to protest the movie trailer that Muslims say insults Islam, according to the International Herald-Tribune. One participant, identified as Abdullah Ismail, died after being taken to an area hospital. Witnesses said he had complained of feeling sick  from the smoke from American flags burnt at the rally.
The rally was organized on the city's landmark mall by the Tehreek Hurmat-i-Rasool. Despite a ban on rallies on The Mall, local officials blocked off the road leading to it from noon to 6 p.m., apparently to facilitate the event.
The film trailer that has spurred angry protests throughout the Middle East, "Innocence of Muslims," was produced by a California man. The trailer ridicules Islam and depicts the Prophet Muhammad as a fraud, a womanizer and a pedophile.
But protesters asserted it was created with the backing of the U.S. government.
"The U.S. must make a law against blasphemy – or we will not let the US consulates in Pakistan function," a rally organizer told the paper.