Prosecutors say Romanian prime minister indicted on corruption charges, will stand trial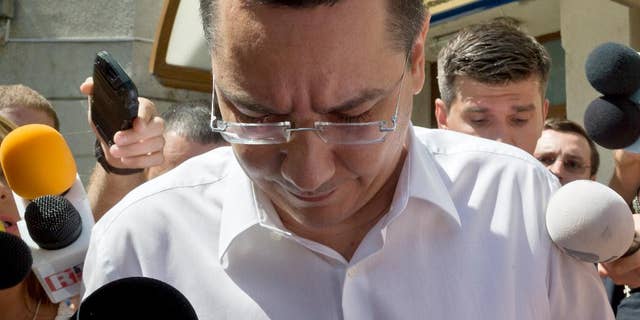 BUCHAREST, Romania – Prosecutors say Romania's prime minister has been formally indicted on corruption charges and will stand trial.
The spokeswoman for the anti-corruption prosecutors' office said Prime Minister Victor Ponta was formally indicted Thursday. The case will now be handled by the country's top court.
Ponta will not be arrested, spokeswoman Livia Sapalcan told The Associated Press.
Prosecutors first indicted Ponta in July on charges including tax evasion, money-laundering, conflict of interest and making false statements while he was working as a lawyer in 2007 and 2008. At the time, Ponta was a lawmaker. He denies wrongdoing.
He is the first sitting Romania prime minister to be indicted and have his assets seized.
Four other people are also indicted and will stand trial in the same case.