Prosecutors: Hamburg attacker wanted to kill Christians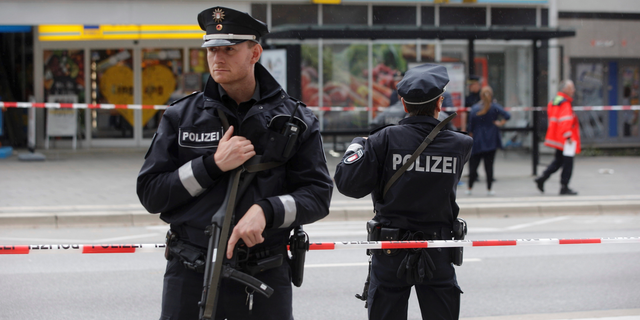 BERLIN – German prosecutors say a Palestinian man who fatally stabbed one person and wounded six others at a Hamburg supermarket in July wanted to kill as many Christians as possible to avenge what he considered to be injustices against Muslims worldwide.
Federal prosecutors say 26-year-old Ahmad A., whose last name wasn't published due to German privacy rules, considered his actions a "contribution to a worldwide jihad."
In a statement Friday, prosecutors said they were formally indicting the failed asylum-seeker, who was born in the United Arab Emirates, on one count of murder, six counts of attempted murder and six counts of serious bodily harm.
Prosecutors said investigators had found no credible evidence that A. was involved with or had the support of any extremist group, such as Islamic State.