Prosecution Witness Spars For Seven Hours With Zimmerman Defense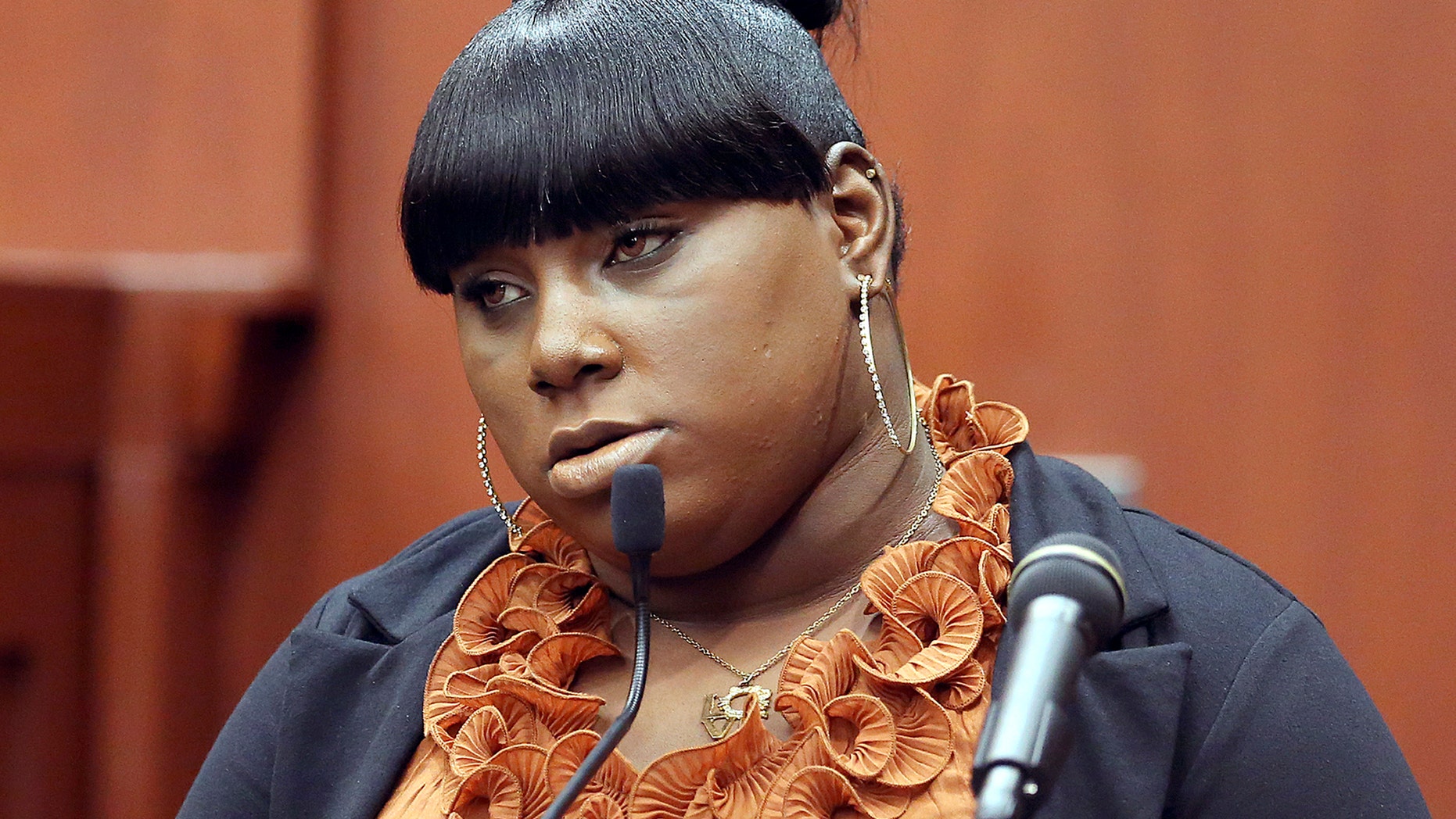 SANFORD, FL – It may be widely known as the George Zimmerman trial, but based at least on the first two days of testimony, it became the Don West vs. Rachel Jeantel show.
Thursday marked the second day of tense exchanges between 19-year-old Jeantel, the prosecution's key witness — a friend of Trayvon Martin and the last person to speak to him before he died — and the George Zimmerman defense in a packed Florida courtroom.
Zimmerman has acknowledged killing Martin, 17 at the time, during a physical struggle, but what's now in question is whether it was in self-defense or if he meant to shoot him.
Don West, Zimmerman's lead defense lawyer, asked Jeantel: "The last thing you heard was something hitting somebody?"
"Trayvon got hit, "said Jeantel, a high school senior, describing the "bump" noise she heard on the phone.
"You don't know that, do you?" West retorted, pointedly.
"No, sir," the Miami high school senior replied.
"You don't know that Trayvon at that moment didn't take his fist and drive it into George Zimmerman's face, do you?"asked West, his voice rising.
"No sir," she said.
Later, West suggested that Martin had not been telling truth to Jeantel about "assaulting" Zimmerman.
"That's real retarded, sir," she responded. "That's real retarded."
West continued to hammer Jeantel over several hours of cross examination in an effort to illustrate the inconsistencies between her testimony and previous statements about the Feb. 26, 2012, shooting — including a letter to Martin's mother, Sybrina Fulton, in which she omitted her claim that Martin had called Zimmerman a "creepy ass cracker".
In the letter, written for her by a friend, Jeantel said she didn't want to expose Fulton to all of the details out of respect for her, a mother at the time mourning the loss of her son.
Jeantel also challenged other discrepancies directly.
"Trust me. They messed up," She said about the difference in the transcripts when West grilled about her comments that the last thing she had heard Martin say was "get off me."
Jeantel also admitted that she had first given her official statement of the telephone conversation with Martin to state attorneys with Fulton sitting next to her.
West also accused Jeantel of failing to call police after her phone call with Martin was disconnected, assuming she did so because it was Martin that started the fight with Zimmerman.
"No, sir," she said, emphatically." I don't know what you're talking about."
Overall, the teenager of Haitian
and Dominican parents was on the witness stand for seven hours.
Trayvon Martin's family attorney, Daryl Parks, said after court adjourned that Jeantel was brave for testifying.
"She is a young lady going into the 12th grade and she did her very best," Parks said during press flanked by Fulton and Tracy Martin Trayvon Martin's parents.
Mark O'Meara, Zimmerman's lead lawyer, was asked in a post-court news conference what he thought of the confrontation between West and Jeantel.
"The only battle in this courtroom is justice and truth." O'Mara replied.  "I think we got some truth today and it's going to lead to justice."
If convicted, Zimmerman faces life in jail. The trial is expected to take as long as a month.