Prominent Vietnamese blogger ends hunger strike: family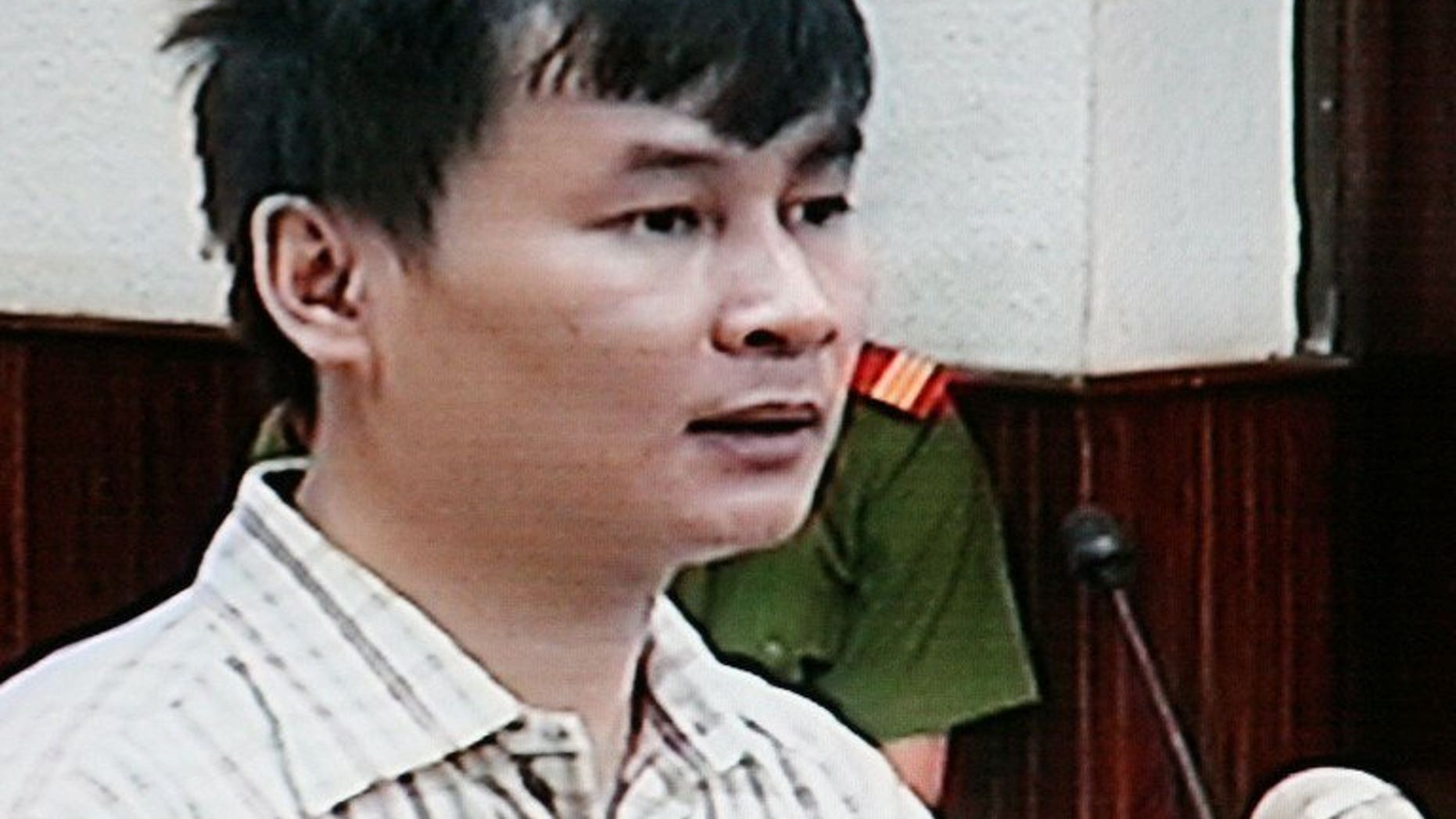 HANOI (AFP) – A well-known Vietnamese blogger, jailed for 12 years for anti-state propaganda, has ended a lengthy hunger strike after authorities agreed to investigate complaints about prison treatment, his son said Saturday.
Nguyen Van Hai -- a founding member of the banned "Free Journalists Club" who is better known by his alias Dieu Cay -- did not eat for 25 days to protest how he and other political prisoners were being treated in jail, his son Nguyen Tri Dinh told AFP.
On July 27, judicial authorities said that his complaints would be looked into and Dieu Cay began eating again, Dinh said, adding that he had seen his father briefly on Friday and he looked in much better health.
"He is learning to eat again, some rice soup. He was pleased with the result (of the hunger strike), he looked very happy," he said.
The fact authorities had agreed to look into the complaints was a landmark and had achieved the goal of his father's hunger strike, Dinh said.
"Never before has a prison accepted a complaint letter from prisoners. It is a good step not just for him, but for all political prisoners," Dinh said, adding he was "very happy and relieved," by the move.
Dieu Cay's complaints resulted in him being moved to solitary confinement and being ordered to sign a confession -- which he refused, according to Dinh, who was able to speak to his father for around seven minutes Friday.
Dieu Cay, whose case has been raised by US President Barack Obama, was sentenced in September 2012 along with two other bloggers who received jail terms of 10 years and four years.
The blogger has been on hunger strike once before for 28 days, in late 2011, also to protest at his treatment in jail in the run up to his trial. He ended up in hospital in Ho Chi Minh City before agreeing to end his fast.
His last appeal against his lengthy sentence was rejected in December last year. He has been imprisoned since 2008 on various charges, and authorities have repeatedly moved him to different prisons.
New York-based Human Rights Watch has expressed concern over Hai's health, calling for his release.
Dozens of peaceful political activists have been jailed since Vietnam began a new crackdown on dissent in late 2009.
Vietnam bans private media and all newspapers and television channels are state-run.
So far in 2013, at least 46 activists have been convicted of anti-state activity and sentenced to often lengthy jail terms under what rights groups say are vaguely defined articles of the penal code.
Three bloggers were known to have been taken into custody in June alone.