Prominent German ex-lawmaker says he's discussing possible closing of child porn case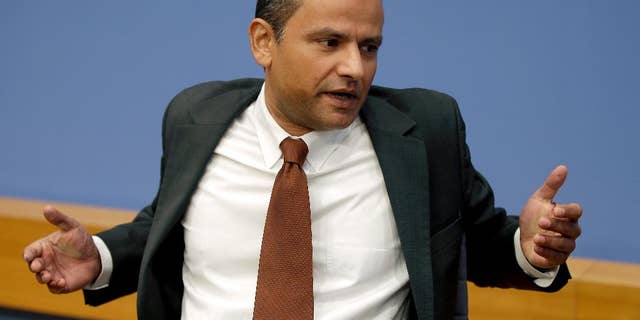 BERLIN – A former German lawmaker who quit amid a child pornography investigation says discussions are underway with prosecutors on possibly closing the case against him in exchange for a fine.
Sebastian Edathy is scheduled to face trial in February on charges he downloaded child pornographic images and videos on his parliamentary laptop and also possessed "youth pornography."
Edathy, a member of Germany's junior governing party, quit parliament in February, days before police searched his home and offices. Questions remain over whether and how Edathy was tipped off, and a Cabinet minister resigned over the case.
Edathy maintained Thursday his actions were a mistake but legal. He said a judge has proposed closing the case in exchange for a "manageable" fine, a device commonly used in Germany which brings no conviction.