Pro-government assembly in Venezuela takes congress' powers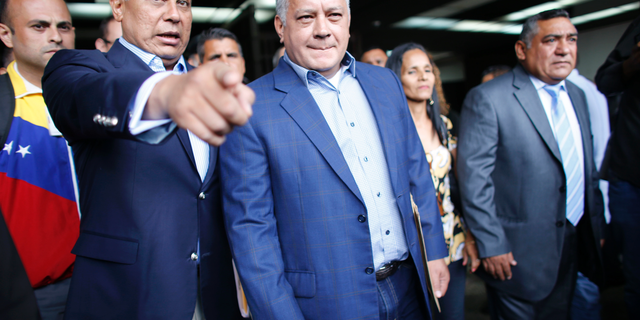 CARACAS, Venezuela – Venezuela's pro-government constitutional assembly took over the powers of the opposition-led congress Friday, dramatically escalating a standoff between President Nicolas Maduro and his political foes.
The move is likely to trigger further international condemnation from the dozens of countries that have already criticized the creation of the all-powerful assembly as an undemocratic power grab by Maduro.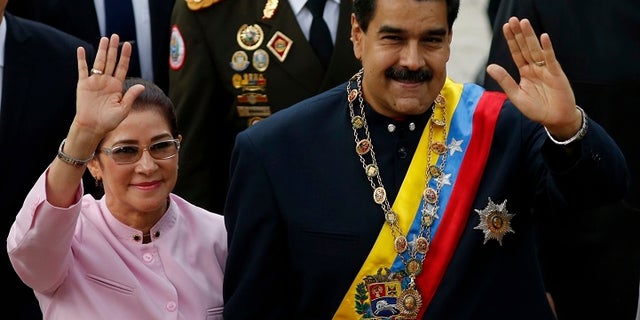 Assembly delegates approved a decree giving them the authority to pass legislation to guarantee the peace, sovereignty and economic well-being of Venezuelans in the face of what it considers relentless machinations and sabotage by Maduro's opponents.
While the decree does not explicitly dissolve congress or impede lawmakers from meeting, it virtually nullifies the already-enfeebled powers of the body.
"We will teach them a historic lesson," constitutional assembly President Delcy Rodriguez said as delegates broke into loud applause while voting unanimously for the measure.
Government opponents have warned that the assembly would move to squash dissent following an election for its members last month that was boycotted by the opposition and criticized by many foreign governments.
In recent days Venezuelans have watched as a steady parade of top officials, including Maduro, kneeled before the assembly charged with rewriting the 1999 constitution and recognized it as the country's supreme authority.
Three congressional leaders of congress were summoned to do the same Friday. But in a public letter, all 109 opposition lawmakers refused to subordinate congress to a body it considers illegitimate and a betrayal of democracy.
"One day when we are free in the future, we will remember proudly the battles today that unite us and will be the foundation for the democracy we will build together," the politicians, led by congressional President Julio Borges, said in the letter.
The government accuses opposition leaders behind months of anti-government protests of conspiring with the United States to violently oust Maduro.