Pro-European parties hold lead in Ukraine parliamentary elections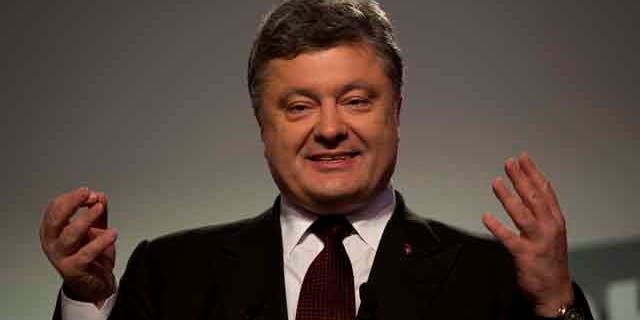 Preliminary results for parliamentary elections in Ukraine Monday indicate that three pro-European political parties crushed their opponents, dealing a blow to Russian interests in the embattled country.
Of the 60 percent of the vote counted, a combined 54 percent went to pro-Western parties. Negotiations on forming a broad reformist coalition were expected to begin immediately.
Russia said it would recognize the Ukrainian vote, even though the decision will significantly limit Russian efforts to keep Ukraine in its political orbit. Moscow also warned that Ukraine faces serious economic problems that eclipse any question of the direction of its allegiances.
Sunday's vote in Ukraine overhauled a parliament once dominated by loyalists of former President Viktor Yanukovych, who sparked months of protests -- and eventually his ouster in February -- with his decision to deepen ties with Russia instead of the European Union.
While around 36 million people were registered to vote Sunday, no voting was held on the Crimean Peninsula, which was annexed by Russia in March, or in separatist-held parts of Ukraine's easternmost regions of Donetsk and Luhansk.
President Obama issued a statement Monday congratulating the Ukrainian people for holding successful elections, despite security challenges in some regions. But the president had strong words for pro-Russian militants who have been engaging in deadly fighting in eastern Ukraine for months.
"It is clear that Russian authorities occupying Crimea and Russian-backed separatists in parts of eastern Ukraine prevented many Ukrainian citizens from exercising their democratic rights to participate in national elections and cast their votes. I call on Russia to ensure that its proxies in eastern Ukraine allow voters in the parts of Donetsk and Luhansk subject to the Special Status Law to choose their representatives in legitimate local elections on December 7," the statement said.
Anti-Russian sentiment has grown as Ukraine battles separatists in the east whom many believe are supported by Moscow. Still, the Opposition Bloc, which pundits believe drew its support from Yanukovych's once-ruling Party of Regions, put in a strong showing and captured about 10 percent of the vote.
Of the pro-European parties, Prime Minister Arseniy Yatsenyuk's Popular Front had 21.6 percent of the vote while President Petro Poroshenko's party had 21.4 percent. A new pro-European party based in western Ukraine was running third with 11 percent.
The Fatherland party of former prime minister Yulia Tymoshenko, who has argued strongly for NATO membership and is likely to join a pro-Europe coalition, had 5.7 percent of the vote.
International observers hailed Sunday's election as a step forward in building democratic institutions. Kent Harstedt, who oversaw the Organization for Security and Cooperation in Europe observer mission, said the election offered voters a real choice and showed "respect for fundamental freedoms."
Some hoped that a strong government could negotiate an end to the war. "The main thing is to put a stop to the war. We are so tired of killings, shelling and weapons," said Tatyana Rublevskaya, a 48-year-old shopkeeper.
The OSCE said, however, that there were isolated security incidents on election day and instances of intimidation and destruction of campaign property ahead of the vote.
Russia had criticized Ukraine's election campaign before the vote but Foreign Minister Sergei Lavrov said Monday that Moscow would recognize its outcome.
"It is very important that in Ukraine, at last, there will be a government that is occupied not with ... the pulling of Ukraine either to the West or to the East, but with the real problems that are facing the country," Lavrov told Russia's Life News.
Poroshenko has laid out an ambitious agenda envisioning significant changes to Ukraine's police, justice and tax systems, defense sector and health care -- all to be completed by 2020. Among the tougher decisions ahead will be allowing the cost of utilities in the cash-strapped country to float in line with market demands.
Stepan Burko, a 67-year-old retiree whose $140 monthly pension barely covers his food bills, said difficult times remain ahead despite Poroshenko's optimism.
"The only certain winners in Ukraine are slogans. But it is much more difficult to overcome poverty and war," Burko said. "If it weren't for my children's help, I would go hungry. These are the problems the new authorities should tackle."
Anton Karpinsky, a 36-year-old doctor in Kiev, said he was delighted that Ukraine will now have a pro-Western government.
"Our revolution and fight was not in vain," Karpinsky said. "The election shows that Ukraine sees its future in Europe and NATO, and we will get there step by step."
Meanwhile, Poland said it will move thousands of troops toward its eastern borders in a historic realignment of a military structure built in the Cold War, its defense minister told The Associated Press in an interview Monday. Russia had no immediate reaction to Poland's moves.
The Associated Press contributed to this report.