Principal Zetas Migrant Smuggler Captured In Mexico With Weapons, Ammo, 1,100 Lbs. Of Pot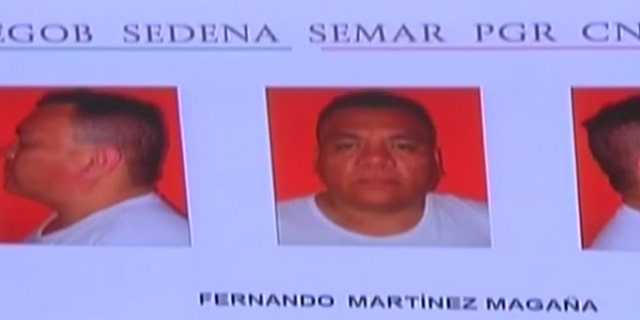 Authorities in Mexico have arrested a man suspected of being the main migrant smuggler for the Zetas drug cartel, an official said Thursday.
Fernando Martínez Magaña, 42, is accused of coordinating the smuggling of Mexican and Central American migrants into the United States from his base in Nuevo Laredo, across the border from Texas, said federal police chief Monte Alejandro Rubido.
Martínez Magaña was arrested in the northern city of Monterrey, where he had fled to as authorities closed in, said Rubido.
The Nuevo Laredo-native is also wanted in the United States, where investigators say his criminal cell kept dozens of migrants in stash houses or apartments across San Antonio.
Martínez Magaña had replaced a Zetas leader in Nuevo Laredo who was arrested in December 2011 and took over his nickname of "Z16," Rubido said.
"Thanks to information from the department of intelligence, the capture operation was carried out without a single shot being fired," he said.
The raid also netted another Zeta, along with weapons, ammunition, grenades, along with 1,100 pounds of marijuana.
Based on reporting by the Associated Press
Follow us on twitter.com/foxnewslatino
Like us at facebook.com/foxnewslatino