Prince William and Kate Middleton Are Married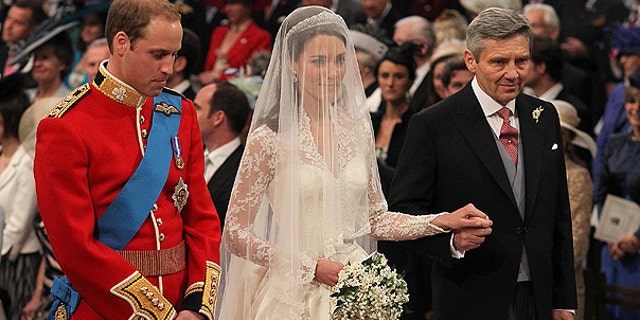 LONDON -- Prince William and Kate Middleton married in Westminster Abbey on Friday as 1 million people packed the streets and an estimated 2 billion more tuned in around the world to witness an event expected to revitalize the British monarchy.
The couple looked nervous but happy and got through their vows without stumbling before Archbishop of Canterbury Rowan Williams pronounced them husband and wife.
A million well-wishers -- as well as some protesters -- flooded into the historic environs surrounding Buckingham Palace, Westminster Abbey and other London landmarks.
"Will, it's not too late!" said one sign held aloft by an admirer dressed as a bride.
About 1,900 guests were attendance, including soccer star David Beckham and musician Elton John.
The couple are now known as the duke and duchess of Cambridge.