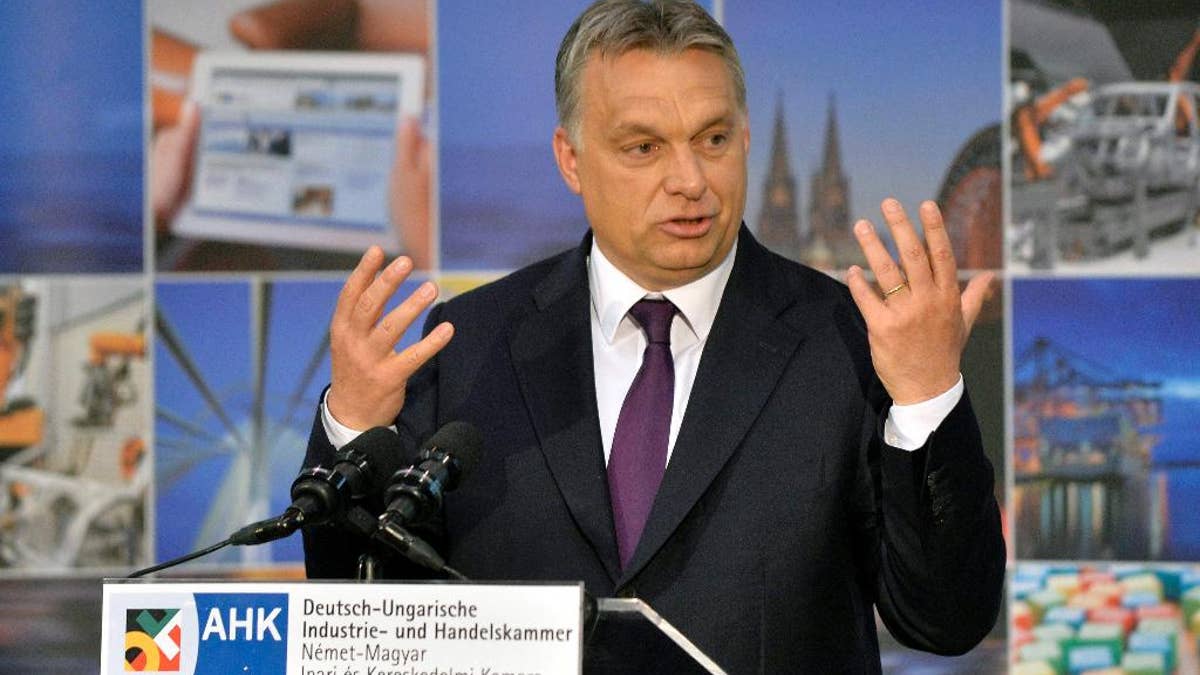 BUDAPEST, Hungary – Hungary's prime minister told German companies on Thursday that the government plans to maintain special taxes on industries because they're needed to meet targets on the budget deficit and debt levels.
Prime Minister Viktor Orban acknowledged that the taxes on the telecommunications, retail and other sectors were "detrimental" to German companies in Hungary, but said that they "must be kept."
"Germans always prefer the predictable road to solutions which diverge from the norm," Orban told members of the German-Hungarian Chamber of Industry and Commerce. "Hungarians always like to do things differently."
Orban said Hungary's unorthodox economic policies, including the special taxes, were bearing fruit, resulting in a growth rate of 3.6 percent last year, among the highest in Europe.
Such growth "would not have been possible without the significant contribution of German companies operating here," Orban said.
Orban also said that while some other European countries were reducing their dependence on nuclear energy, Hungary would expand its only nuclear power plant because it was the cheapest source of energy for the country.
While German Ambassador Lieselore Cyrus highlighted Hungary's strict budget policy and said its economy seemed to be "heading in the right direction," she also cited a survey by the chamber of commerce showing that Hungary had slipped as an investment destination in the view of German businesses, which also had more favorable opinions about other countries in the region.
German companies employ around 300,000 people in Hungary, and Germany is the country's main trading partner.