Priest, three parishioners fall into grave during burial in Brazil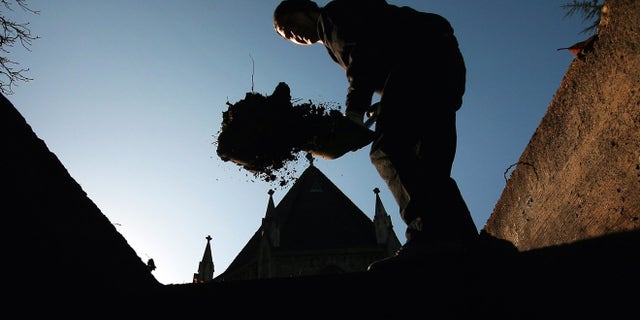 SAO PAULO (AP) – A Roman Catholic priest fell into a grave while praying at the burial of one of his parishioners, police in central-western Brazil said Tuesday.
The Rev. Alex Novais de Brito reported that he was praying over the coffin at the Campo da Esperanca (Field of Hope) cemetery near Brasilia when the ground suddenly gave way and he and three others at the funeral service fell into the grave, according to a statement from police. No one was seriously hurt.
Police said they were investigating what caused the ground to cave in during the service Saturday. They did not provide further information.
The priest was not immediately available for comment but the G1 news portal quoted him as saying the incident "ruined the moment."
"It was very disagreeable," he told G1. "The funeral atmosphere ended and perhaps because of everyone's nervousness, there was something comical in the air. I was very embarrassed but I managed to continue with the funeral rites."