Priest kidnapped in Mexico adds to worries after 2 killed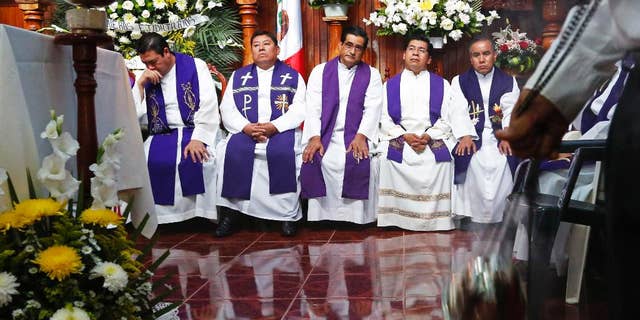 NEWYou can now listen to Fox News articles!
MEXICO CITY – Roman Catholic Church officials in Mexico are pleading for the life of a priest who was kidnapped from his parish residence one day after two other priests were killed.
The Archdiocese of Morelia says priest Jose Alfredo Lopez Guillen was abducted Monday from his parish residence in the rural town of Janamuato, in the western state of Michoacan. The archdiocese said Thursday that he was kidnapped after his residence was robbed.
In the statement, the archdiocese says: "We plead that the life and physical integrity of the priest be respected."
The two attacks on priests have raised concern, even though prosecutors in Veracruz state say the two priests kidnapped and killed Sunday knew their attackers and had been drinking with them. Robbery was also a suspected motive in that attack.