Presidential Debate: Spain Shocked after Diss by Mitt Romney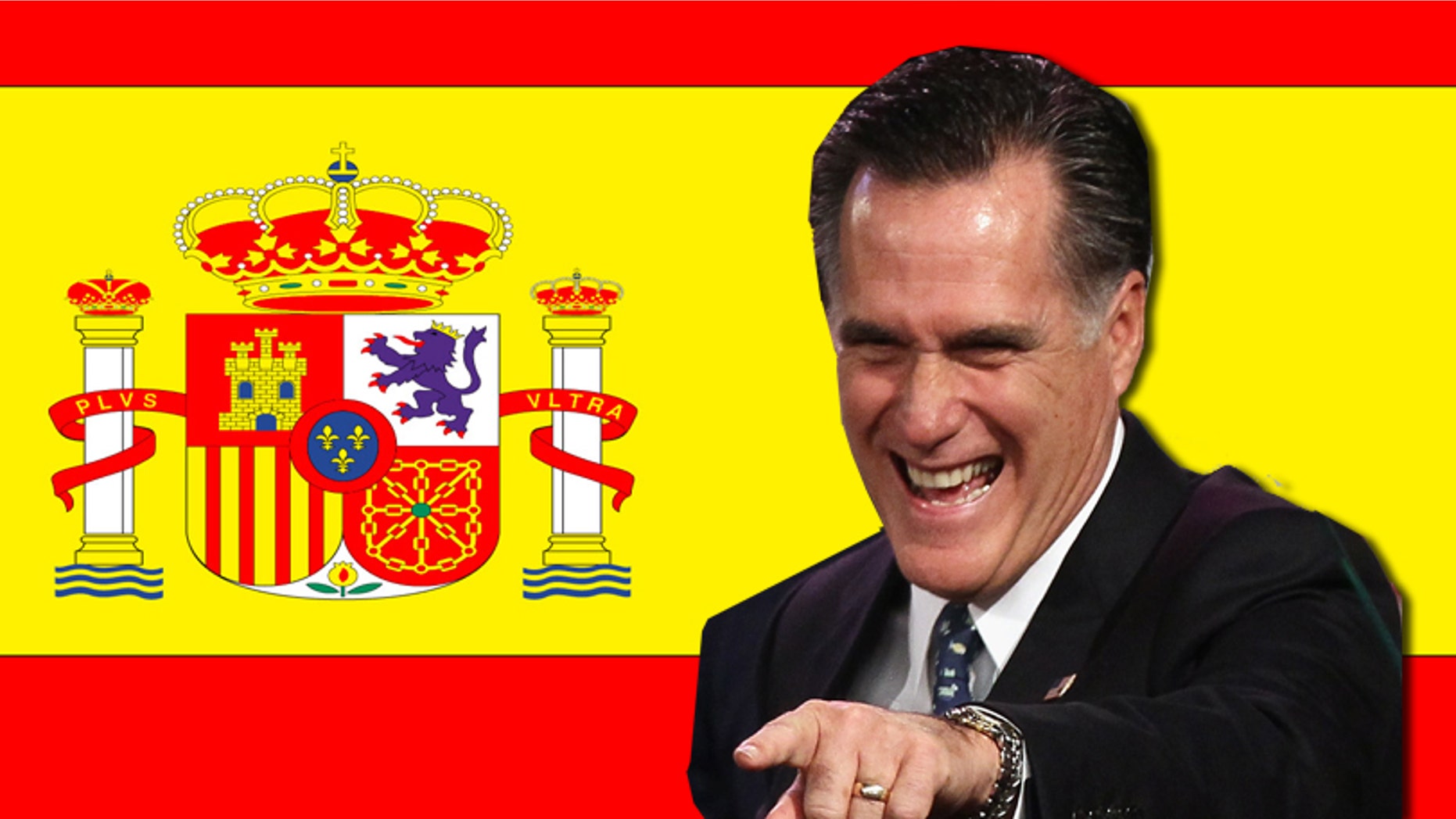 Spain has been dealing with many blows lately. An economic crisis, record unemployment, protests over austerity measures. Its latest setback: a diss by presidential candidate Mitt Romney.
"Spain spends 42 percent of their total economy on government. We're now spending 42 percent of our economy on government," Romney said during the debate. "I don't want to go down the path to Spain."
Spaniards were shocked that they were unexpectedly slammed in the debate. Romney "launches a direct verbal attack at Spain," said El Economista.
Most Spaniards were asleep when Romney spoke, but his comments made headlines Thursday – all the major Spanish publications made a big splash with his quote. Some Spaniards criticized him for singling out Spain. Others were not surprised, saying the country is a poster child for economic gloom.
Romney said 42 percent of Spain's gross domestic product is government spending. The Eurostat statistics agency says it was 43.6 percent in 2011, lower than the 49.1 percent average for the European Union's 27 countries.
Several thousand people took to the streets of Madrid last week to protest austerity measures. Police with batons charged at protesters and some demonstrators broke down barricades and threw rocks and bottles.
With reporting by The Associated Press.
Follow us on twitter.com/foxnewslatino
Like us at facebook.com/foxnewslatino