Pregnant Woman Killed Amid Protests Near Caracas, U.S. Partially Suspending Visas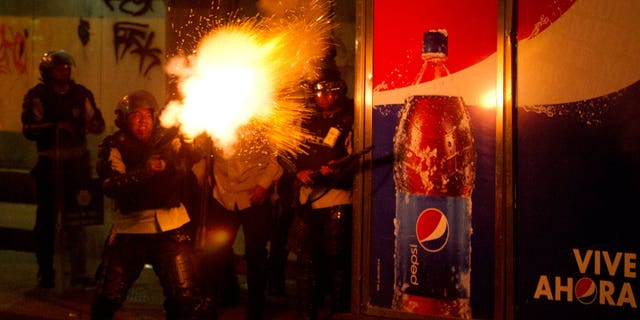 CARACAS, Venezuela (AP) – A pregnant woman has been killed amid a protest outside the Venezuelan capital of Caracas. It's unclear why she was fired upon.
The mayor of Guaicaipuro says Adriana Urquiola died Sunday night in that municipality after she left a bus that was stuck in traffic as the result of a barricade built by anti-government protesters. She doesn't appear to have been participating. The 28-year-old began walking toward the barricade, and was shot in the head. She was five months pregnant.
Officials are still investigating why the gunman was firing.
Opponents of President Nicolas Maduro are calling her the latest casualty of the unrest. The protests began five weeks ago, less than a year after Maduro succeeded the late Hugo Chavez.
The violence has left at least 32 people dead.
Also on Sunday, the U.S. Embassy in Venezuela issued a statement partially suspending the issuance of tourist visas because the recent expulsion of American diplomats has left it understaffed.
The embassy says last month's expulsion of three consular officials and delays by Maduro's socialist government in authorizing the arrival of new U.S. officials makes it impossible to meet demand for visas.
An embassy statement Sunday says first-time applicants will not be able to schedule appointments, but those Venezuelans needing to renew tourist visas will still be allowed to do so.
In expelling the U.S. officials last month, Maduro accused the U.S. of joining with opponents behind near-daily protests in a plot to overthrow his administration less than a year after he was elected to succeed the late Hugo Chavez. Washington denies the charge.
Follow us on twitter.com/foxnewslatino
Like us at facebook.com/foxnewslatino