Powerful Cyclone Pam hits Pacific Ocean's Vanuatu islands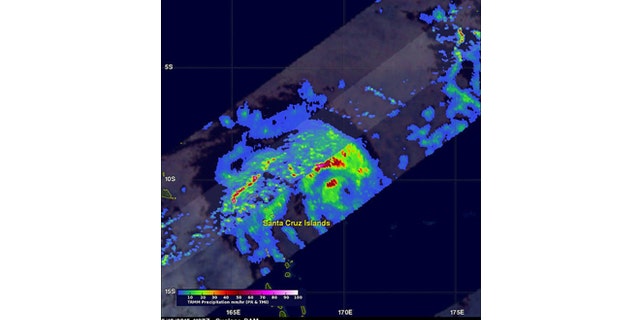 An extremely powerful cyclone lashed islands in the Pacific Ocean's Vanuatu archipelago late Friday, packing 168-mile-an-hour winds.
The storm may have caused deaths in Vanuatu's northeastern islands, the U.N. Office for the Coordination of Humanitarian Affairs reported.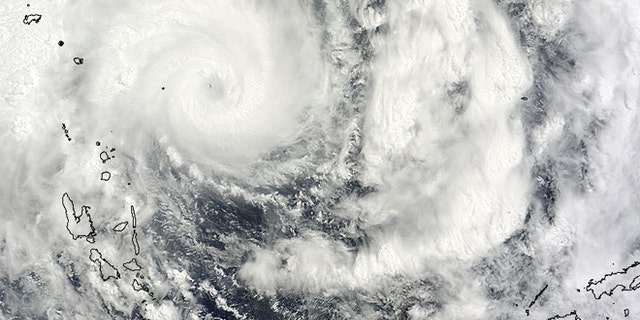 The cyclone made a direct hit on populated areas after a sudden change of direction.
The Category 5 cyclone had average wind speeds of 155 mph to 168 mph, with gusts up to 211 mph, according to the office. It said the periphery of the eye of the storm had passed over islands that are home to several thousand people and was expected to hit or come close to the island of Efate, home to the capital, Port Vila.
NASA said Pam was a Category 5 hurricane on the Saffir-Simpson Wind Scale when its Aqua satellite passed overhead Friday. Aqua saw the eye of the major hurricane just to the east of Vanuatu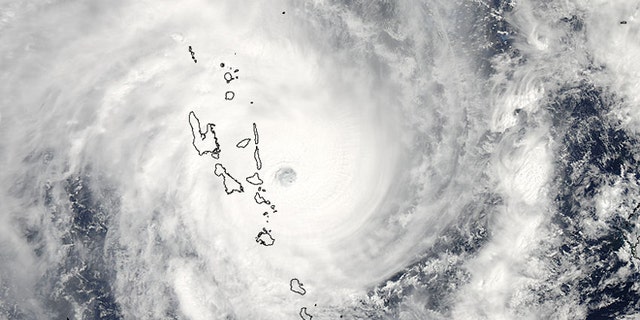 Located about a quarter of the way from Australia to Hawaii, Vanuatu has a population of 267,000 spread over 65 islands. About 47,000 people live in the capital.
Vanuatu had earlier issued a red alert to its residents, urging them to take shelter from Pam. Authorities said they feared the cyclone would destroy homes as well as cause landslides and severe coastal flooding.
Authorities in New Zealand are preparing for the storm, which is forecast to pass north of the country on Sunday and Monday.
The Associated Press contributed to this report.