Postal workers strike over jobs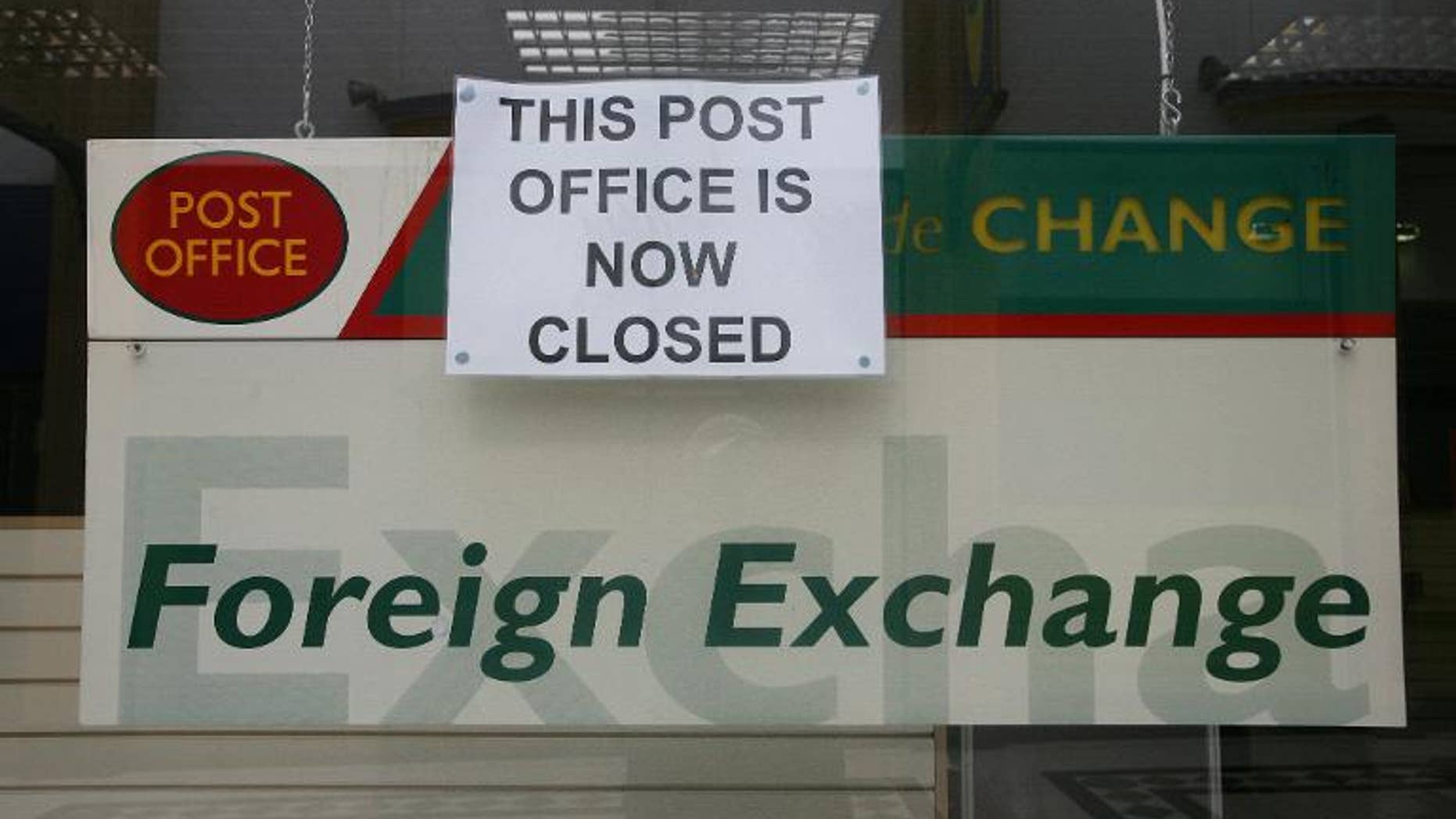 London (AFP) – Staff in hundreds of post offices are starting industrial action on Monday in a bitter row with the government over jobs, pay and closures.
The Communication Workers Union (CWU) said the strike -- the 12th since Easter -- will affect up to 4,000 staff in 372 offices in England, Wales, Northern Ireland and most of Scotland.
A handful of other branches in Scotland will follow suit on Tuesday.
The CWU is against plans to franchise or shut down 75 post offices.
"If the Post Office thinks this dispute will simply fade away they are sadly mistaken. Our members are fiercely opposed to the company's plans to close and franchise offices, slash jobs and impose a pay freeze," Dave Ward, CWU deputy general secretary, said.
"The company's plans are to downgrade the network, reduce services to local communities and hit jobs in the network. There is no mandate for this course of action and customers across the country are appalled at the reckless attitude of the Post Office towards these public services."
The Post Office said strikes only add to the financial burden and cause disruption to customers.
"We must reverse this loss of public money. Strike action can only cost our people money, cause disruption to customers and threaten our plans to turn the business around and keep our branches on high streets and in city centres across the UK," Kevin Gilliland, network and sales director at the Post Office, said.
The government plans to privatise more than half of Royal Mail -- the delivery service which was split from the Post Office last year -- which is due for an initial public offering (IPO) next month.
The state-run postal delivery service is expected to be valued at up to ??3.3 billion when it launches on the stock market.
The IPO is expected to be between 260 pence and 330 pence a share.