Portrait of Russian Prime Minister Vladimir Putin Sells for $269,000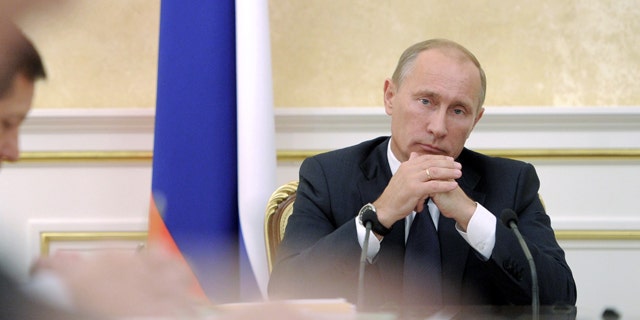 MOSCOW – A pop art portrait of Russian prime minister Vladimir Putin was sold to an anonymous businessman for $269,000.
The painting, by Georgian-American artist David Datuna, was sold to the Russian man for more than double its original list price of $133,550 at the Art Moscow festival, The Moscow Times reported Monday.
Art critic Tatyana Mironova said the stronger-than-expected interest in the painting -- named "Putin Couture" -- may have been fueled by last week's news that Putin would run for president again in March's election.
Chinese-American artist Alex Guofeng Cao also worked with Datuna on the painting.
It was thought to be a curious subject matter for Datuna, who became a permanent US resident in 1999, considering Putin's often-strained relations with both Georgia and America.