Popstar Gomez cancels Russia shows over 'anti-gay' visa woes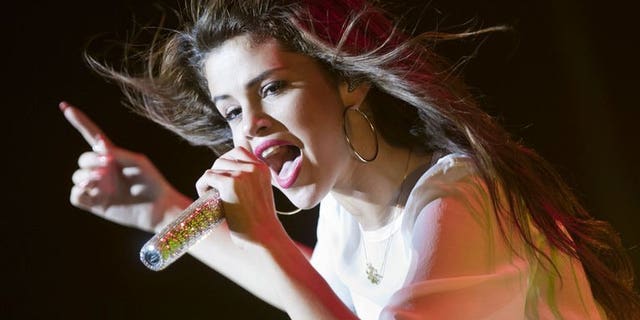 MOSCOW (AFP) – US teen idol Selena Gomez has cancelled two shows in Russia because she failed to obtain a visa under new rules introduced after stars such as Madonna used concerts to promote gay rights.
Gomez has cancelled concerts planned in St. Petersburg and Moscow for Monday and Wednesday because delays meant she would not receive her visa in time, organisers said.
"Up to the last moment, we thought the problem would be resolved, but it turned out that things aren't so simple in our country," a representative of the concert's organisers, Russian Entertainment Academy, told the RIA-Novosti news agency.
Russia introduced stricter visa rules for pop stars arriving on tour after US stars Madonna and Lady Gaga used their concerts to make strong statements backing gay rights.
Gomez, 21, who was a child star in Disney films and television shows before becoming a pop singer, this year reportedly attended the Los Angeles gay pride festival.
The tightening of the visa regime for pop stars came after complaints from an outspoken Russian lawmaker, Vitaly Milonov.
Milonov was also one of the key backers of a new law banning promotion of homosexuality to minors, which has prompted international outrage and criticism from stars such as openly gay British actor Stephen Fry.
President Vladimir Putin in June signed the law, which activists say can be used to ban any gay-themed event.
Milonov asked prosecutors to investigate the visa rules for foreign stars giving concerts after Madonna handed out pink ribbons symbolising gay rights and Lady Gaga told fans "You can be gay in my house" at shows in Russia last year.
Until recently, stars on tour received visas from the Russian culture ministry in a simplified procedure.
Russia then outlawed the practice, leading to confusion and wrangles between concert producers and the migration service.
After a period of confusion in which it was not clear what type of visas performers could apply for, one of the producers of Gomez's concert, Andrei Agapov, told Business FM radio it was agreed she could apply for a business visa.
However by then it was too late for the singer to get her paperwork in order.
Milonov denied any responsibility for the cancellation of Gomez's concerts, however. He told Business FM radio that he "would also have liked to go" to her show.