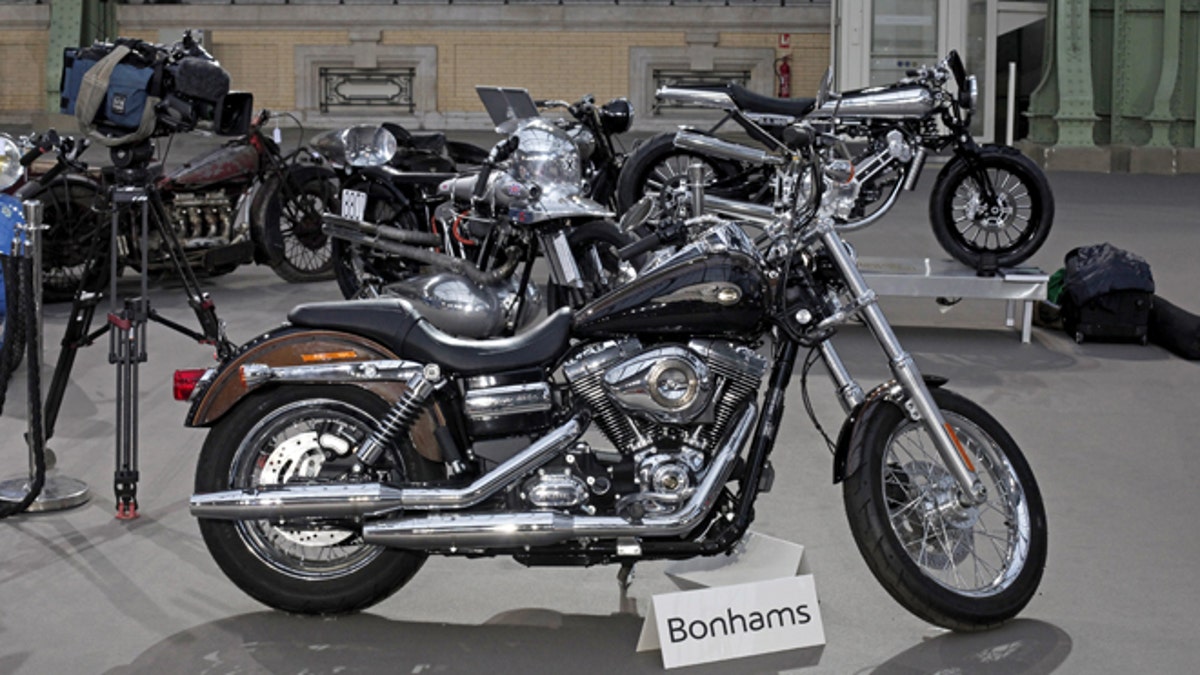 PARIS – Pope Francis' Harley-Davidson is hitting the road after an unspecified European buyer agreed to pay 241,500 euros ($327,000) including taxes and fees for the motorcycle at a Paris auction to benefit charity.
The Bonhams auction house said the telephone buyer agreed to pay far more than the expected pre-sale price of more than 12,000 euros ($16,000) at the auction at Paris' Grand Palais.
A Harley-Davidson leather jacket signed by Pope Francis sold for 57,500 euros including fees.
It's unknown whether the pontiff ever rode the custom 2013 Dyna Super Glide that was a gift from Willie Davidson, a retired Harley-Davidson designer and grandson of the company's co-founder.
Money from the sale will be donated to charity Caritas Roma, which runs a soup kitchen and hostel for the homeless in Rome.